Details

Category: Tungsten's News
Published on

Thursday, 16 November 2023 15:25
Chinese molybdenum price stops from declining on November 16, 2023, supported by increased inquiries downstream and the stabilization and rebound of international molybdenum prices.
Suppliers generally have a stronger intention to withhold sales, leading to no significant changes in molybdenum product prices today. Currently, industry participants are closely monitoring the shipment volume and prices of molybdenum concentrates and the situation of steel procurement.
In the molybdenum concentrate market, transaction prices are around CNY 2,980 per ton Mo. The significant decline in molybdenum prices at the beginning of the week has not only increased the proactivity of downstream consumers but also enhanced cost support. In the ferro molybdenum market, overall, it continues to operate under pressure. Despite many steel companies being willing to participate in bidding for molybdenum-iron, the low bidding prices (generally below CNY 195,000 per ton) and the difficulty in obtaining low-priced sources have resulted in small profit margins for intermediate smelting enterprises. In the molybdenum chemicals and products market, the supply and demand fundamentals are relatively stable. Terminal customers are maintaining a basic approach of purchasing as needed, while supplier quotations are making slight adjustments in response to changes in raw material prices.
In terms of news, according to data from the National Bureau of Statistics, from January to October 2023, China's crude steel production reached 874.70 million tons, a year-on-year increase of 1.4%. Pig iron production was 744.75 million tons, up 2.3% year-on-year, and steel production was 1,144.18 million tons, up 5.7% year-on-year. In October, China's crude steel production was 79.09 million tons, a year-on-year decrease of 1.8%. Pig iron production was 69.19 million tons, down 2.8% year-on-year, and steel production was 113.71 million tons, up 3.0% year-on-year.
Prices of molybdenum products on November 16, 2023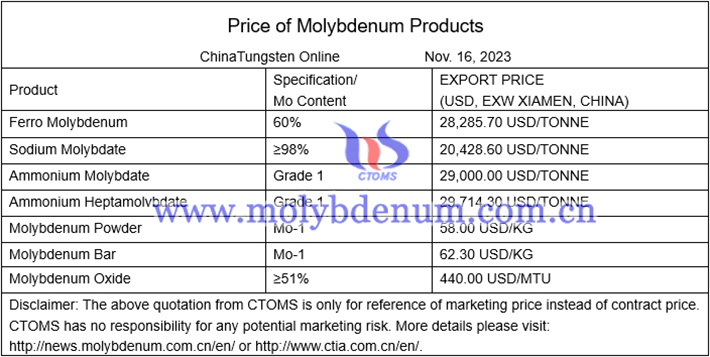 Picture of molybdenum boats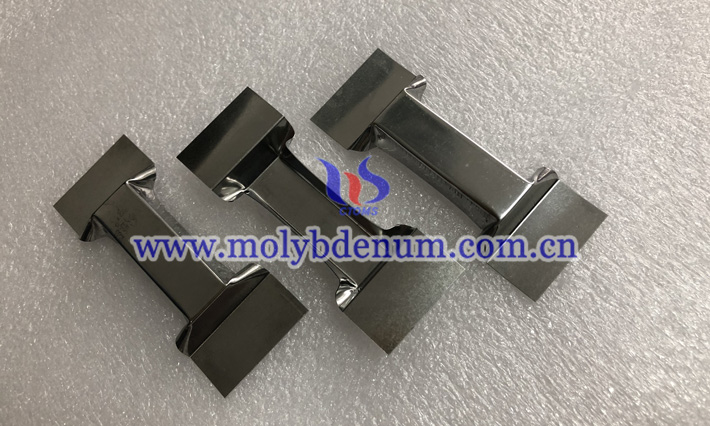 Follow our WeChat to know the latest molybdenum price, information and market analysis.