Details

Category: Tungsten's News
Published on

Thursday, 16 November 2023 15:29
China's domestic rare earth market remains lukewarm, with prices of mainstream light and heavy rare earth products experiencing varying degrees of decline on November 16, 2023.
This is attributed to weak downstream demand and industry expectations for the future. For instance, neodymium oxide has dropped by approximately CNY 5,000 per ton, terbium oxide has decreased by around CNY 100 per kilogram, and dysprosium iron alloy has seen a reduction of about CNY 10,000 per ton, with actual transactions being relatively light. However, influenced by factors such as stringent environmental protection measures, high production costs, and the current ample supply in the spot market, some rare earth manufacturers have proactively reduced production. Additionally, driven by demand from emerging and traditional industries such as automobiles, robotics, and consumer electronics, there is optimism that rare earth prices may stabilize in the future.
In terms of news, Northern Rare Earth Group recently held a strategic cooperation framework agreement signing ceremony in Shanghai with Shenghe Resources and Jinan Yuxiao Group. This strategic cooperation agreement is another important measure to promote the construction of "two rare earth bases" and the high-end development of the rare earth industry. It holds significant and far-reaching implications for fully leveraging the advantages of all parties and contributing to the enhancement of China's international influence in the rare earth industry.
Prices of rare earth products on November 16, 2023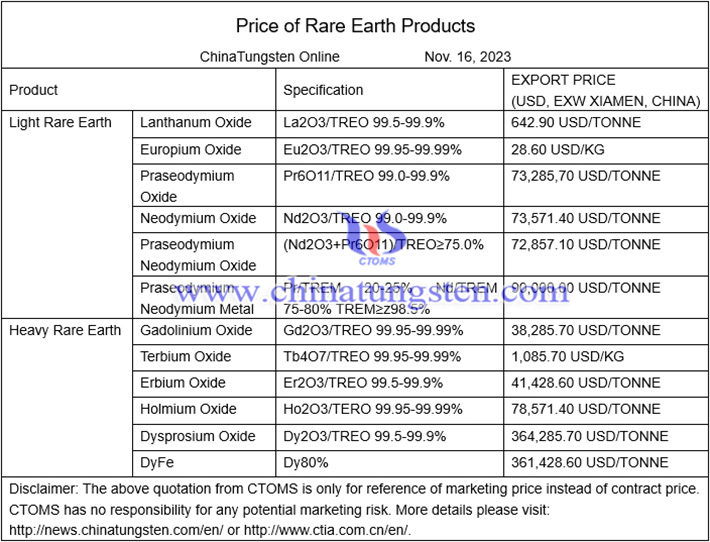 Picture of dysprosium oxide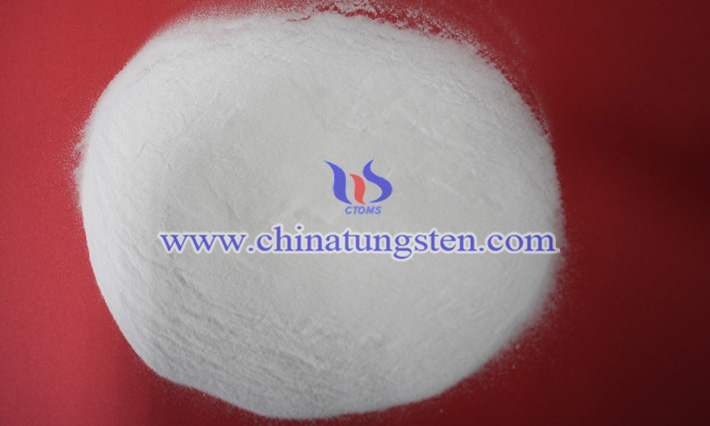 Follow our WeChat to know the latest tungsten price, information and market analysis.