Details

Category: Tungsten's News
Published on

Wednesday, 15 November 2023 18:49
Analysis of latest tungsten market from Chinatungsten Online
China's tungsten powder and ferro tungsten prices are unchanged from the previous trading day on November 14, 2023, with a complex market sentiment.
Firstly, there is a reluctance to sell sentiment at the mining end, leading to a relatively tight supply of resources. Secondly, smelting enterprises find it difficult to decide on price increases or decreases, with a reduction in factory operating loads. Thirdly, alloy enterprises lack confidence, and the situation of bid-to-volume exchanges still exists. Additionally, concerns about economic recession, pressure for fund withdrawal in the fourth quarter, and the impact of year-end reporting requirements have resulted in divergent confidence among traders. Their trading activities vary, and the market is in a sideways and watchful phase.
Tungsten concentrate prices are consolidating around $17,000.00/ton, with a predominant intention to support the market through limited sales. However, influenced by the weak demand, the overall transaction atmosphere is subdued.
APT (Ammonium Paratungstate) prices are consolidating around $287.3/mtu, with uncertain market sentiment. On the one hand, it is influenced by the firmness of raw materials, and on the other hand, by the subdued atmosphere in the demand market. The market is in a dilemma, alert to the risk of inverted pricing.
Tungsten powder prices are holding steady at around $38.3/kg, with no clear upward price sentiment. Influenced by the relatively sluggish atmosphere in the alloy market, the overall situation is under pressure, and the market is weakly stabilizing.
The price of 70% ferro tungsten is maintained at around $24,857.1/ton, with a cautious and watchful attitude prevailing in the market. In addition to the game between supply and demand, the instability of overseas economic and geopolitical pressures is also a key focus. The market is not showing strong trading activity.
The scrap tungsten market is running steadily for now. This is mainly due to the lack of clarity in the upstream status of the industry chain. The purchase and sale of scrap tungsten has slowed down, with more merchants adopting a wait-and-see attitude, and transactions are based on actual demand negotiations.
Prices of tungsten products on November 15, 2023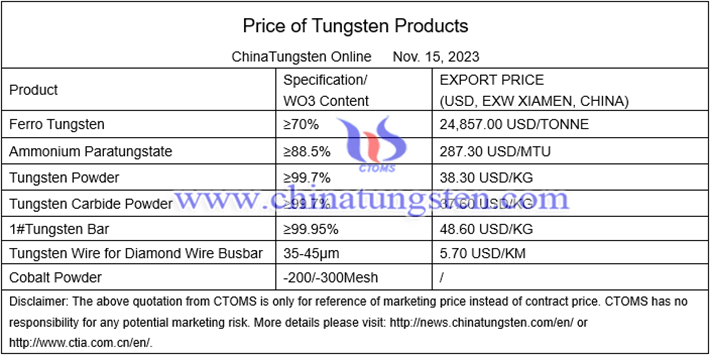 Picture of tungsten alloy shielding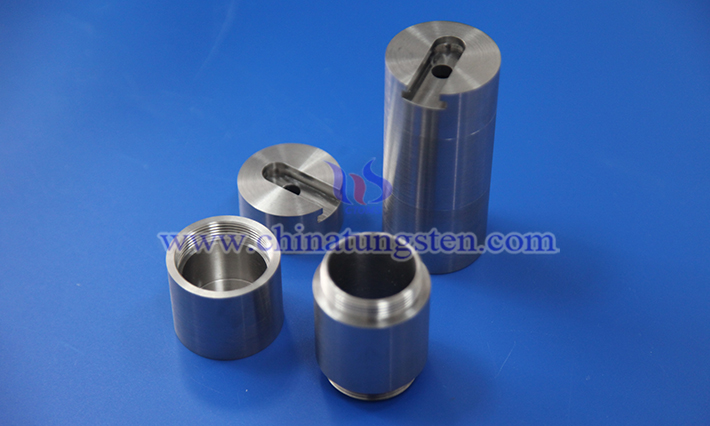 Follow our WeChat to know the latest tungsten price, information and market analysis.