Details

Category: Tungsten's News
Published on

Saturday, 24 September 2022 22:45
Saskatchewan, Canada receives a total of $7.5 million in funding to support Canada's first-ever rare metals processing facility in Saskatchewan. In Saskatchewan, mining and mineral exploration play an integral role in shaping the economy. Whether it's potash for agriculture, uranium for clean fuels, helium for medical and industrial applications, or a myriad of other applications.
Saskatchewan is Canadian top mining region and a key player in the new opportunities presented by rare earth elements (REEs). Rare earth elements are used in electric vehicles, wind turbines, everyday electronics and as components in industrial applications. Canada has some of the largest known reserves and resources of rare earth oxides, estimated at over 14 million tonnes in 2021.
(Picture source: https://www.saskatchewan.ca/)
The Government of Canada is supporting the growth of critical mineral sectors, not just mining, including the processing and production of value-added products. This will create new economic opportunities for Canadians, help secure the rare earth supply chain in North America, and benefit the environment.
PrairiesCan's support of Vital Metals helps it establish operations and commission its rare earth processing facility in Saskatoon, making it the only North American producer of mixed carbonate rare earths from its own mine ore and helping to provide security for the global rare earth supply chain. cheetah Resources Inc. in June 2021 at the Northwest Territories' Nechalacho Rare Earth Project, which began production as part of Vital Metals Ltd.
SRC's new rare earth processing facility will be completed in two phases. It will consist of a processing unit to manufacture mixed rare earth carbonates, a separation unit to separate rare earths and a metals unit to produce rare earth metals. This will be the first facility of its kind in North America and will help pave the way for Saskatchewan's rare metals supply chain and create a model for future commercial resource development and expansion.
PrairiesCan's funding will be used to purchase equipment for its monazite processing unit, which converts raw ore into mixed rare earth carbonates. The facility is adjacent to the Vital Metals facility and provides the foundation for a rare earths center in Saskatoon.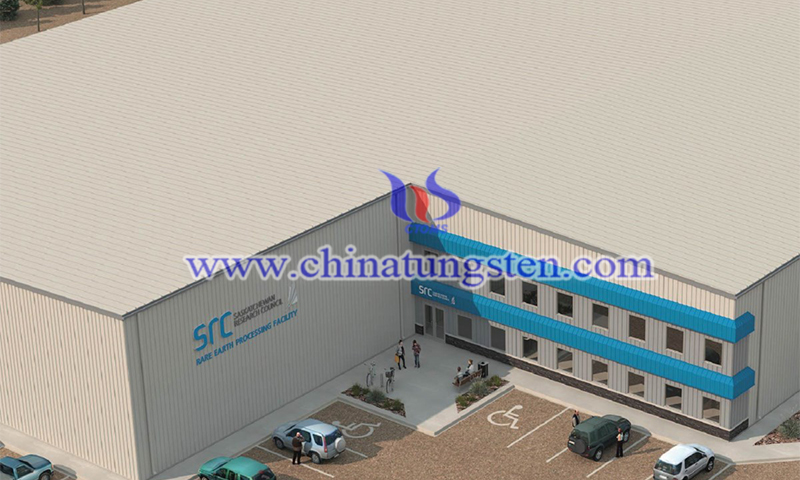 (Picture source: https://www.saskatchewan.ca/)
Saskatchewan is a leader in the mining industry and the Government is continuing to make investments to support the creation of a domestic rare earth supply chain. Canadian companies are not only suppliers of resources, but also processors and producers of value-added products that will strengthen our economy, create good jobs, and help build a cleaner, brighter future.
As the world seeks access to critical minerals, Saskatchewan is well positioned to meet this demand. SRC's rare earth processing facility is the first in Canada and North America to include rare earth processing, separation and metal stages. These projects demonstrate how Saskatchewan is a leader in sustainable resource development, driven by technological innovation.
(Source: www.newswire.ca)