Details

Category: Tungsten's News
Published on

Friday, 23 September 2022 14:29
Analysis of latest tungsten market from Chinatungsten Online
China's ammonium paratungstate (APT) and tungsten powder prices remain weak on September 22, 2022 with the impact of COVID-19, strained relations between Russia and Ukraine, and the settle of Fed's interest rate hike.
Tungsten concentrate price ranges high at $18,000.00/ton with quiet market trading. Benefiting from the relatively limited increase in market supply, the high cost of raw and auxiliary materials, and the influence of environmental supervision factors, holders have strong willingness to support the market.
APT price stands at about $306.0/mtu and manufacturers make offers mainly referring the long-term contract prices from listed tungsten companies. at present, as the recovery of the consumer market was less than expected, and affected by the mentality of running after rising and falling, the whole market trading is rarely concluded.
In the tungsten powder market, the price is about $40.9/kg. After the power and production restrictions in some areas and the end of the epidemic control, the consumption of cemented carbide terminals has not increased significantly. The market fundamentals are under pressure.
In terms of news, the United States had to use economic recession to ease high inflation pressure. The Federal Reserve raised interest rates by 75 basis points for the third time in a row this year. The median forecast of local officials' economic growth rate from Q4 last year to Q4 this year was reduced from 1.7% to 0.2%. Pessimistic expectations for the economic outlook. Previously, research institutions such as Fitch and Goldman Sachs generally lowered their economic growth forecasts for the United States this year and next; Professor Roubini said that the United States and the world will experience a "long and tragic" economic recession by the end of this year, which may last until 2023. The S&P 500 may fall by more than 30%, and U.S. stocks may fall by 40%.
Prices of tungsten products on Sep. 23, 2022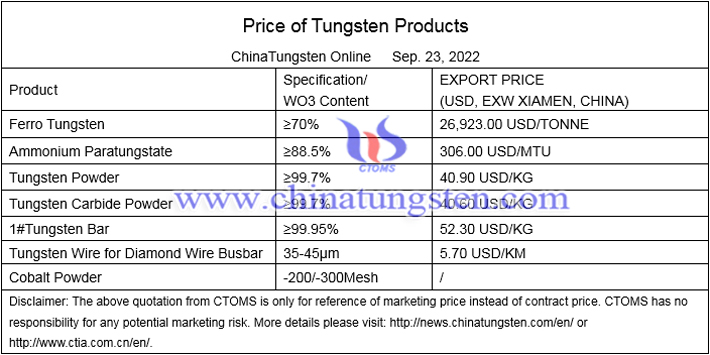 Picture of yellow tungsten oxide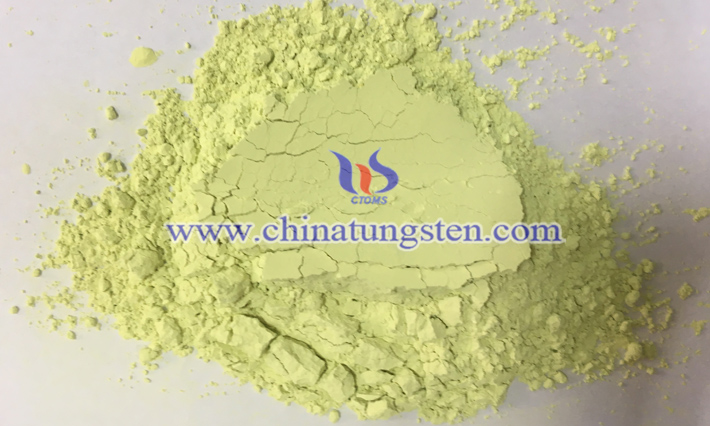 Follow our WeChat to know the latest tungsten price, information and market analysis.