Analysis of latest tungsten market from Chinatungsten Online
China's ferro tungsten and tungsten powder prices continue to be weak on May 12, 2022 with market offers showing slight difference due to different attitudes of participants.
At present, some participants are worried about the difficulty in releasing market demand under the impact of the epidemic and geographical pressure. Some of them retain confidence in the cost recovery under inflationary pressure and the recovery of consumption in infrastructure and manufacturing under the requirements of post-epidemic economic recovery, and have strong intentions to maintain stability in the short term. Based on the current weak supply and demand in the fundamentals of the tungsten market, the trading performance in the market is sluggish, and the market focus will be weak.
In terms of news, in April, the hoarding of goods and the shortage of logistics capacity caused by the domestic epidemic affected the continuation of the moderate upward trend of the national consumer price index (CPI). Last month, the CPI rose by 0.4% month-on-month and 2.1% year-on-year, which expanded by 0.6 percentage points; however, the epidemic slowed down the economic situation and manufacturing consumption in April, which affected the national industrial producer price index (PPI) to fall. The PPI increased by 0.6% month-on-month and 8.0% year-on-year, and the increase was lower than the previous month. 0.3 percentage points.
Prices of tungsten products on May 13, 2022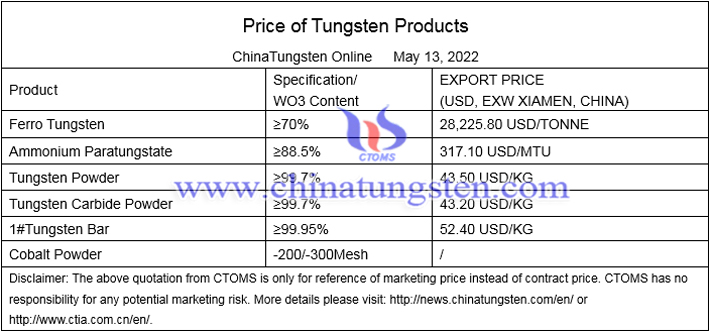 Picture of tungsten powder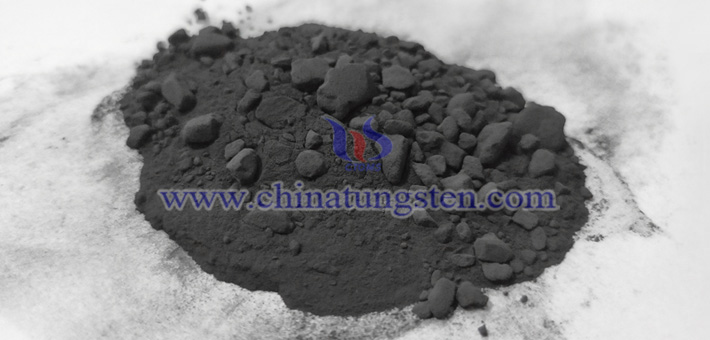 Follow our WeChat to know the latest tungsten price, information and market analysis.