This week, China's domestic rare earth price showed a slight upward trend as a whole, mainly due to the difficulty in increasing the supply of rare earth raw materials, the gradual resumption of work and production by downstream companies, and the fact that most industry players are optimistic about the market outlook. According to Chinatungsten Online, the prices of praseodymium neodymium oxide and terbium oxide rose by RMB 55,000/ton and RMB 700/kg respectively this week.
In the light rare earth market, the overall situation has improved slightly. Except for the frequent rainy weather and the relatively tense epidemic situation in many northern regions, the rare earth market production capacity has been reduced, the end of the May 1st holiday and the gradual improvement of the epidemic in Shanghai, automobiles, 3C consumer electronics products. The slow resumption of production by manufacturers in other industries and the increase in the amount of rare earth functional materials is also the main reason for the increase in the confidence of stockholders to raise prices.
In the medium and heavy rare earth market, there is an overall priceless pattern. Affected by the limited output of domestic heavy rare earth smelting and separation enterprises, the obstruction of imports of mines in Myanmar, and the rising prices of praseodymium and neodymium products, some suppliers' quotations have been rationally increased, but downstream Users basically maintain just need to purchase.
In terms of news: China Association of Automobile Manufacturers said that the domestic sales of domestically produced cars in April (the total sales of domestically produced cars minus exports, excluding imported cars) were 1.04 million units, a year-on-year decrease of 50.6%; the cumulative car sales from January to April were 6.967 million units. A year-on-year decrease of 15.4%. In April, the total production and sales of automobiles were 1.205 million and 1.181 million, down 46.2% and 47.1% from the previous month, and down 46.1% and 47.6% from the same period last year.
Prices of rare earth products on May 13, 2022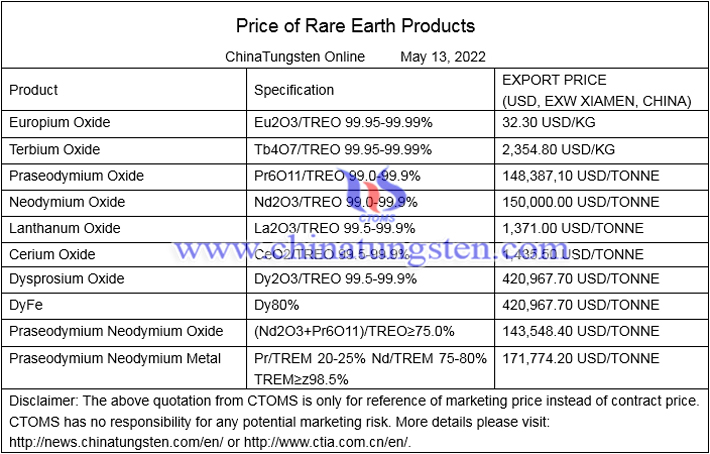 Picture of praseodymium oxide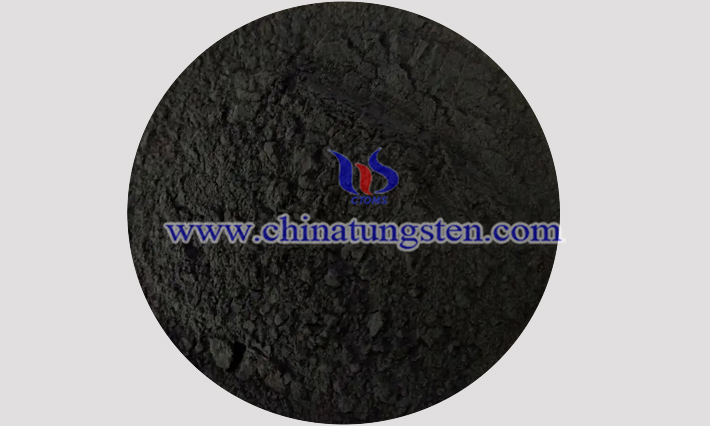 Follow our WeChat to know the latest tungsten price, information and market analysis.