Details

Category: Tungsten's News
Published on

Thursday, 14 January 2021 09:46
Molybdenum market quotation in China: ferro molybdenum and molybdenum concentrate prices rise slightly while molybdenum powder price remains unchanged on January 13, 2020 when market participants are not active in trading.
In the molybdenum concentrate market, new orders are limited. Although some molybdenum mining companies offer higher prices, downstream users remain cautious consumption; in the ferromolybdenum market, high transactions are difficult, and steel companies generally have a wait-and-see attitude and seek for lower prices. the current offer for ferro molybdenum stands at about RMB106,000/t; in the molybdenum chemical and its products market, weak end-customer demand is still the main factor hindering the upward adjustment of suppliers' quotations, so there are a few companies suspend offer in recent days.
According to statistics, China's production of molybdenum concentrate in 2020 is 212,000 tons (physical volume, the same below), down 6.64% from 2019; consumption of ferromolybdenum is 143,000 tons, up 14.2% from 2019; production of ammonium molybdate is 4.09 10,000 tons, a year-on-year increase of 4.6%; the production of molybdenum powder was 15,000 tons, a year-on-year increase of 11.3%.
Prices of molybdenum products on January 13, 2020

Picture of molybdenum nut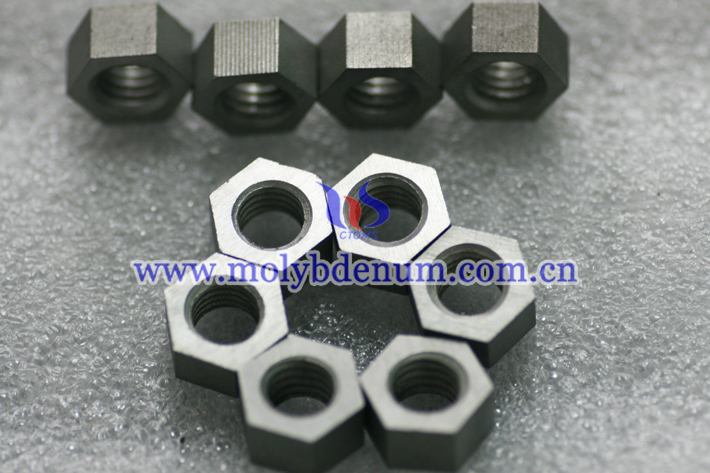 Follow our WeChat to know the latest molybdenum price, information and market analysis.