Details

Category: Tungsten's News
Published on

Tuesday, 14 November 2023 16:55
Analysis of latest tungsten market from Chinatungsten Online
At the beginning of the week, Chinese tungsten prices showed a temporary stable trend, with a lack of enthusiasm in the market. On one hand, the mining side maintained a supportive stance, stabilizing the market at the bottom. On the other hand, the demand for downstream alloys and their products remained relatively weak, affecting the operating load of enterprises.
The tungsten concentrate price stabilized around $17,000.0/ton, with a dominant intention to support the market. However, it struggled against the relatively subdued atmosphere in the downstream, leading to sluggish negotiations and slow liquidity of resources.
Ammonium paratungstate (APT) prices temporarily stabilized around $287.3/ton. The cost side showed stability, but the demand side continued to be weak. Market confidence in trading was insufficient, with a focus on cautious observation and risk aversion. Negotiations were conducted with prudence.
Tungsten powder prices remained around $38.3/kg. The downstream just-in-time inventory replenishment status was not optimistic, and manufacturers' shipments were slightly slow. Traders adopted a cautious attitude, with on-demand procurement as the main strategy, and the market was under pressure for consolidation.
Ferro tungsten prices remained around $24,857.1/ton. The supply and demand structure in the steel market still needs further adjustment, with a general market demand status. In addition, the raw material market was under slight pressure. In the recent period, the ferro tungsten market remained in a state of consolidation.
In the waste tungsten market, due to the temporary absence of significant positive factors in the alloy sector, the enthusiasm for trading in the upstream and downstream of the industrial chain was not high. Waste tungsten recovery remained stable with a wait-and-see approach, and market activity was moderate.
Prices of tungsten products on November 14, 2023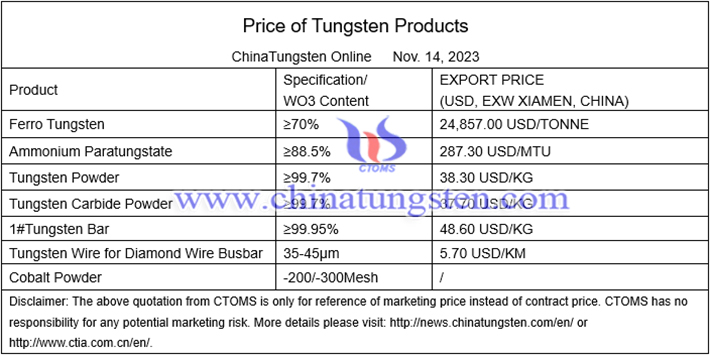 Picture of tungsten putty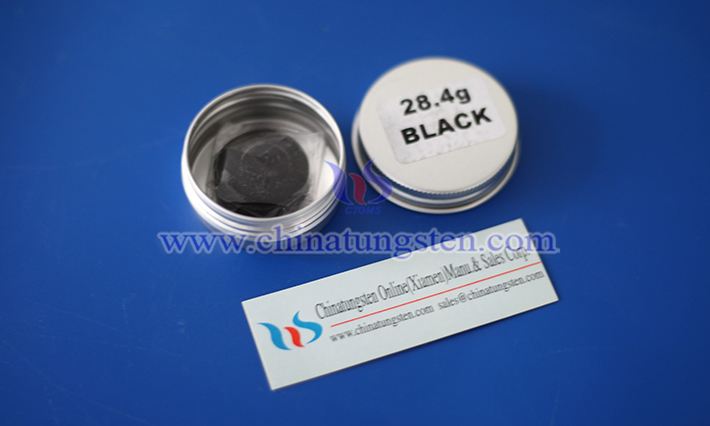 Follow our WeChat to know the latest tungsten price, information and market analysis.