Details

Category: Tungsten's News
Published on

Tuesday, 14 November 2023 16:50
The overall rare earth market in China is maintaining stable operations. This is primarily evident in traders maintaining relatively rigid transactions, no significant changes in rare earth raw material and permanent magnetic material prices, and a moderate increase in order speed.
Looking at the supply side, some rare earth manufacturers have slowed down the release of production capacity due to factors such as not-low energy prices, stricter environmental policies, and poor downstream demand. In addition, the relatively low purchasing power of the Renminbi (exchange rate of approximately 7.29 against the US dollar as of 10 AM today) and significant geopolitical risks in some overseas countries make it unfavorable for China to import rare earth products, further contributing to the difficulty of increasing spot supply in the market.
On the demand side, there is a reduction in the number of new orders for magnetic and polishing powder enterprises, leading to a slight downward adjustment in the quotes of rare earth raw material suppliers. Moreover, due to the strong purchasing power of foreign currencies and the current relatively low selling prices of rare earth raw materials, China's rare earth exports are still viable. Customs data shows that in October 2023, China's rare earth product exports amounted to 4,290 tons, a month-on-month increase of 9% and a year-on-year increase of 19%.
In terms of news, according to the Ministry of Industry and Information Technology, in October 2023, China's automobile production and sales reached 2.891 million and 2.853 million units, respectively, representing year-on-year increases of 11.2% and 13.8%. Of these, new energy vehicles achieved production and sales of 989,000 and 956,000 units, respectively, with year-on-year increases of 29.2% and 33.5%.
Prices of rare earth products on November 14, 2023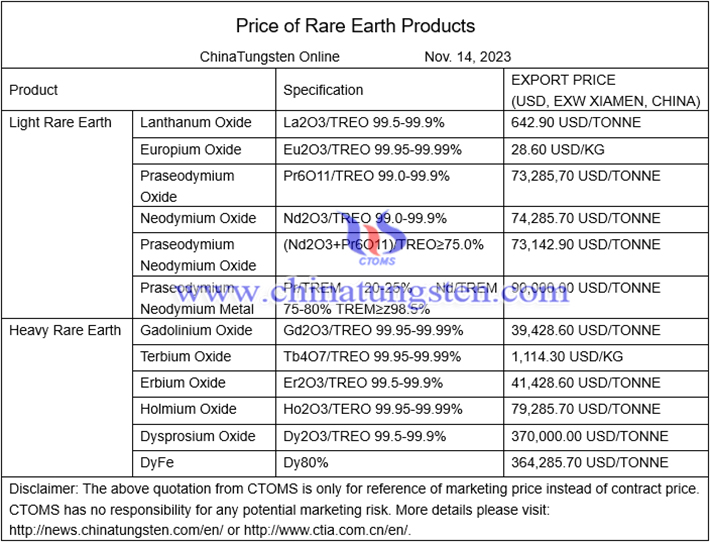 Picture of erbium oxide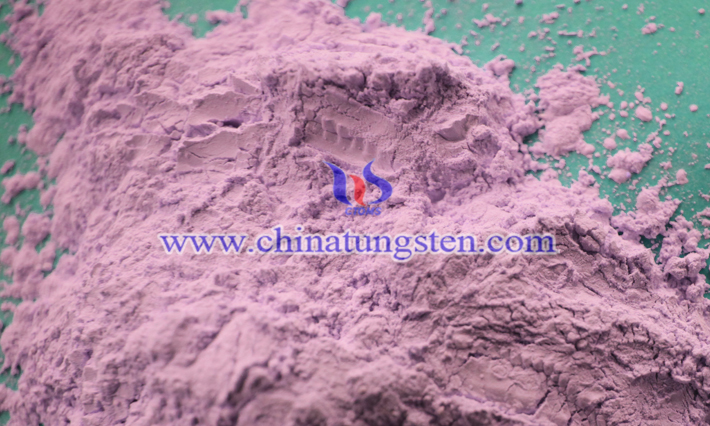 Follow our WeChat to know the latest tungsten price, information and market analysis.