Analysis of latest tungsten market from Chinatungsten Online
China tungsten price was stable in the week ended on Friday, May 12, 2023 but actual transaction prices declined slightly because the rising market on the raw material side has not been responded by downstream customers.
With the increase in profit-taking sentiment of traders, some high-level offers for tungsten products have dropped. However, based on the support of the cost side, the overall profit margin was also limited. The short-term tungsten market fluctuations are limited, and trading continues to be in a stalemate.
Macroscopically, according to the National Bureau of Statistics, in April, China's consumer price index (CPI) rose by 0.1% year-on-year, a decrease of 0.6 percentage points from the previous month, mainly due to the high base last year; the month-on-month decrease was 0.1%, a decrease from the previous month narrowed by 0.2 percentage points. In April, the ex-factory price index (PPI) of industrial producers decreased by 0.5% month-on-month and 3.6% year-on-year, mainly due to factors such as fluctuations in international bulk commodity prices, generally weak domestic and foreign market demand, and a high comparison base in the same period last year.
According to the China Construction Machinery Industry Association, sales of various types of excavators in April 2023 were 18,800 units, a year-on-year decrease of 23.5%; from January to April 2023, the cumulative sales of excavators were 76,200 units, a year-on-year decrease of 25%. Among them, domestic sales of excavators in April were 9,513 units, a year-on-year decrease of 40.7%; exports were 9,259 units, a year-on-year increase of 9%. Industry insiders believe that the demand for infrastructure-related equipment is still sluggish, but the decline in excavator sales in the second quarter may have narrowed, and the annual decline is expected to be between 5% and 10%.
Prices of tungsten products on May 15, 2023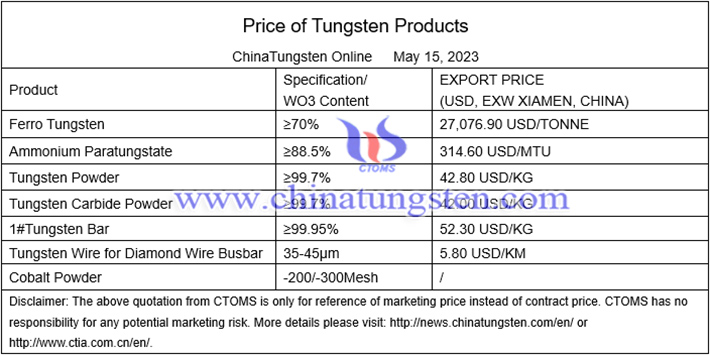 Picture of tungsten trioxide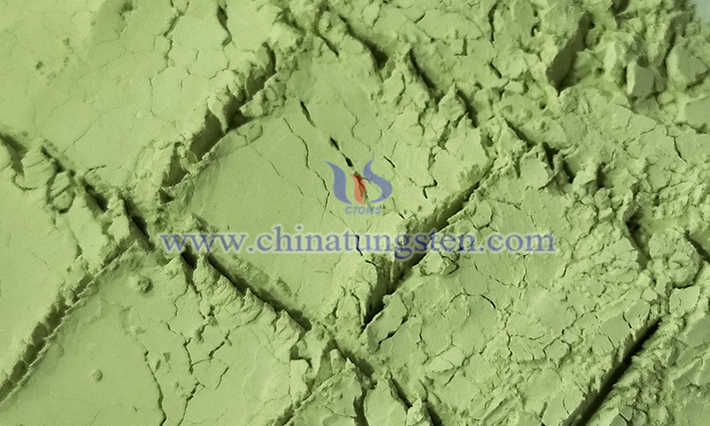 Follow our WeChat to know the latest tungsten price, information and market analysis.