At the beginning of the week, China rare earth price remained stable on the whole, with some rising slightly, mainly due to the fact that downstream users basically maintained just-needed replenishment and some spot supplies in the market had tightened.
However, as negative factors in the market still exist, there is limited room for rare earth prices to rise. At present, the negative factors in the rare earth market include the low momentum of global economic recovery, the slow follow-up of demand from downstream users, and the large amount of rare earth mines from Myanmar.
In terms of news, customs data show that from January to April 2023, my country's total import and export value was 13.32 trillion yuan, a year-on-year increase of 5.8%. Among them, exports were 7.67 trillion yuan, an increase of 10.6%; imports were 5.65 trillion yuan, an increase of 0.02%; trade surplus was 2.02 trillion yuan, an increase of 56.7%. Among them, the export of rare earths in April was 4,574 tons, an increase of 2.9% compared with March.
Prices of rare earth products on May 15, 2023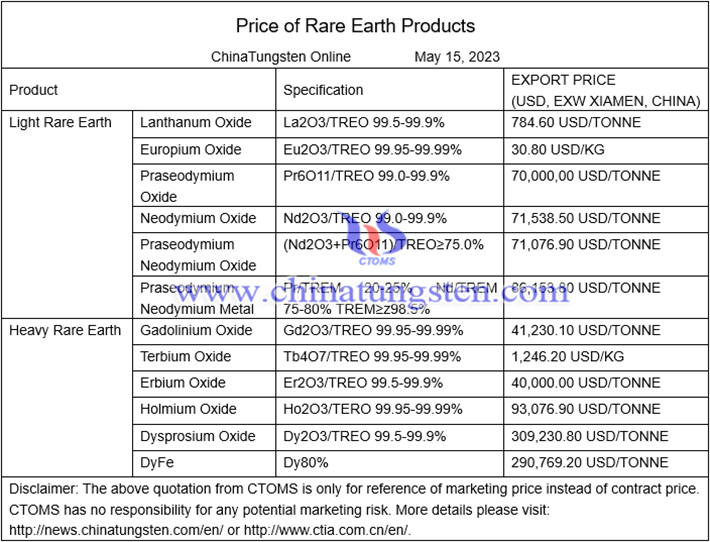 Picture of neodymium oxide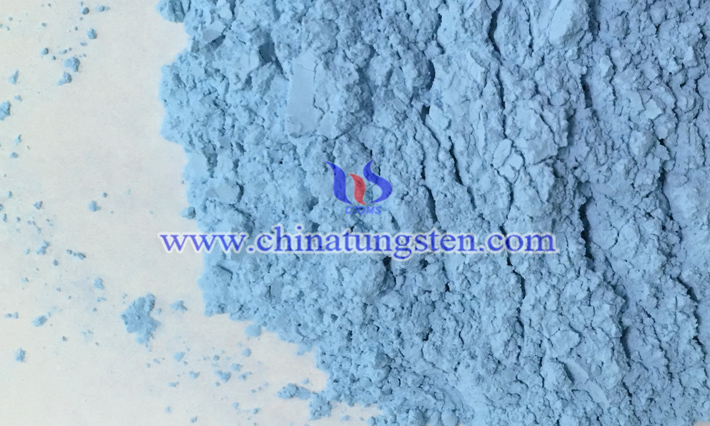 Follow our WeChat to know the latest tungsten price, information and market analysis.