Details

Category: Tungsten's News
Published on

Thursday, 09 March 2023 13:39
Rare earth market quotation in China: erbium oxide, gadolinium oxide, praseodymium oxide and praseodymium neodymium oxide prices keep declining on March 8, 2023, mainly due to the fact that the problem of oversupply in the market still exists.
However, with the continuous introduction of favorable policies and the increased awareness of suppliers' profitability, the decline in product prices has slightly narrowed.
From the perspective of the supply side, firstly, in addition to the recent two sessions held and the strengthening of environmental protection efforts, which is the reason for the limited release of production capacity of some rare earth manufacturers, the poor performance of downstream demand is also a factor for the slowdown of the production rate of rare earth manufacturers ; Second, the recent import of a large amount of rare earth minerals from Myanmar is not conducive to the stabilization of heavy rare earth prices.
From the perspective of demand, although the performance of the automobile market is average, leading to the basic purchase of magnetic material enterprises, the two sessions emphasize expanding domestic demand and promoting the stable development of the real estate industry. The effects of economic stabilization policies and measures have further emerged. The accelerated resumption of work and production can greatly increase the demand for rare earth functional materials, so the market outlook for rare earth is expected to improve.
In terms of news: Recently, Rising Nonferrous Metals, a rare earth listed company, signed a strategic cooperation agreement with Wolong Holding Group. The agreement pointed out that the two parties will carry out in-depth and comprehensive cooperation in multiple fields such as magnetic material product supply, technology research and development, and project equity cooperation, and effectively leverage the advantages of both parties in resources, technology, management, and talents. Through efficient, pragmatic, and innovative cooperation models , to achieve strong alliances, promote the balanced development of short-term results and long-term strategic goals, and jointly promote the high-quality development of enterprises.
Prices of rare earth products on March 8, 2023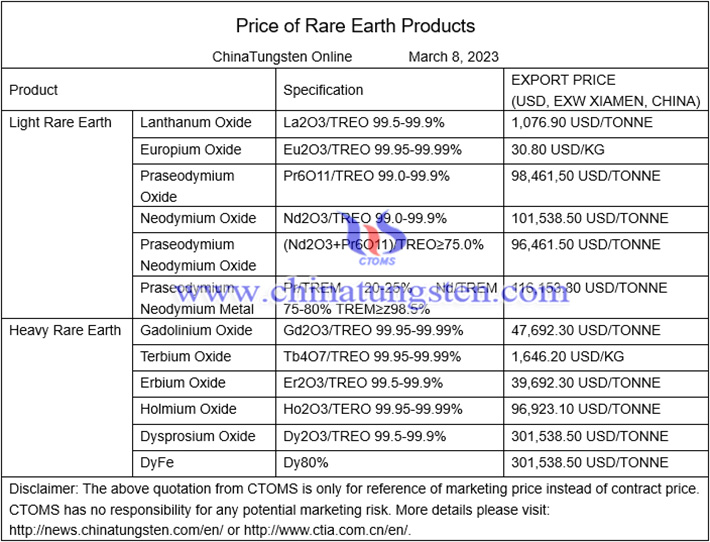 Picture of neodymium oxide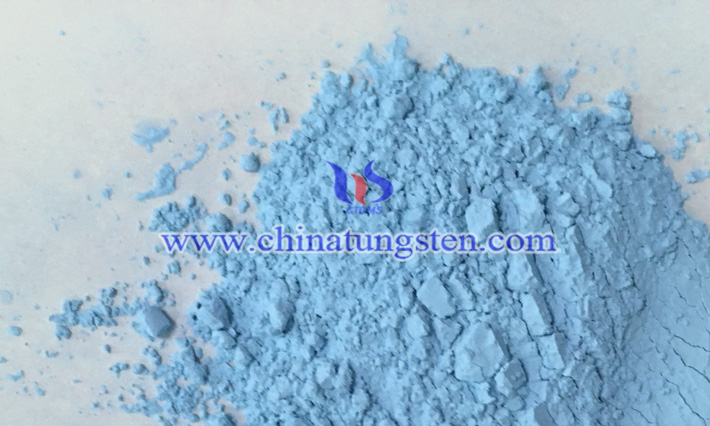 Follow our WeChat to know the latest tungsten price, information and market analysis.