Details

Category: Tungsten's News
Published on

Thursday, 09 March 2023 11:47
Analysis of latest tungsten market from Chinatungsten Online
At the beginning of this week, China tungsten price continues to stabilize, mainly based on the willingness of the primary market to raise prices, while the atmosphere of intermediate traders and downstream inquiries and purchases is still light.
The China tungsten market is generally stable and price is adjusted within a narrow range. This week, the industry is waiting and seeing the new round of guide prices from Ganzhou Tungsten Association (GTA) and major tungsten enterprises.
The 2023 government work report released a positive signal. The report concluded that the GDP will grow by 3% in 2023; in the past five years, the GDP has increased to 121 trillion yuan, with an average annual growth rate of 5.2% over the past five years. The main expected goals for this year's development are that the gross domestic product will grow by about 5%; new urban jobs will be around 12 million; the surveyed urban unemployment rate will be around 5.5%; consumer prices will rise by around 3%; grain output will remain above 1.3 trillion catties. Based on the expectation of China's economic recovery, industry players remain optimistic about the long-term tungsten price trend.
It is worth noting that the report also pointed out that the current development is facing many difficulties and challenges. Uncertainties in the external environment have increased, global inflation remains high, the growth momentum of the world economy and trade has weakened, and external suppression continues to rise. Domestic economic growth still needs to be consolidated, and the lack of demand is still a prominent contradiction. The expectations of private investment and private enterprises are not stable. Small, medium and micro enterprises and individual industrial and commercial households are facing many difficulties. Due to the current demand recovery still facing external risks and challenges, the release of consumption in the tungsten market is limited, and the market will wait and see for short-term consolidation.
Prices of tungsten products on March 7, 2023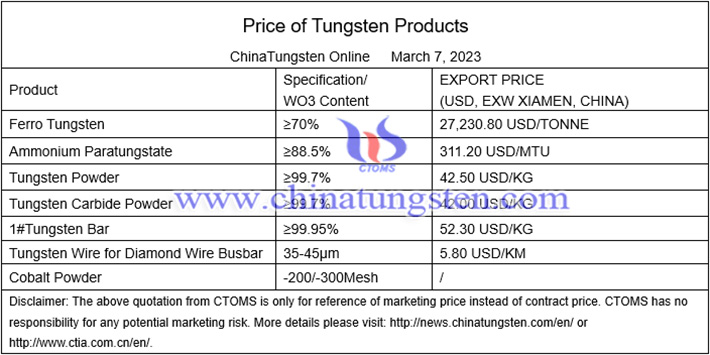 Picture of tungsten acid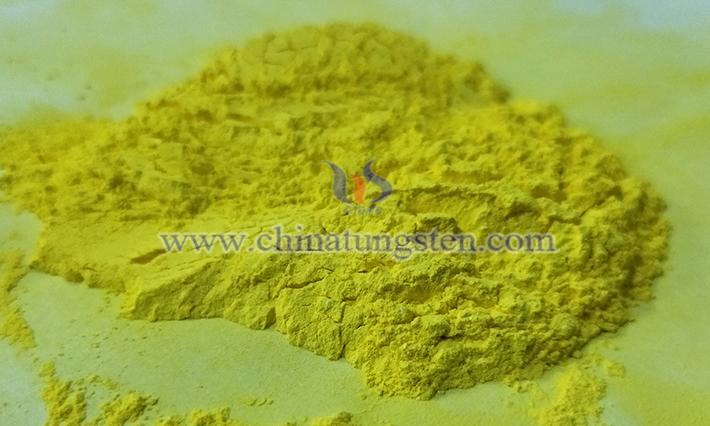 Follow our WeChat to know the latest tungsten price, information and market analysis.