Analysis of latest tungsten market from Chinatungsten Online
China tungsten price was stable in the week ended on Friday March 3, 2023 when the suppliers had rised mentality and buyers remained rational sentiment. The whole market trading was quiet and participants are waiting for the further news from the Two Sessions as well as the new guide guide prices from listed tungsten companies.
According to Chinatungsten Online, as the domestic epidemic control has entered a new normal, the infrastructure and real estate industries have friendly policies, the consumption driving force of the tungsten products industry is expected to increase, and the market bottom mentality is gradually improving.
Relatively speaking, the growth space of overseas demand is limited, mainly due to the adjustment of inflation and monetary tightening, the game of great powers behind the conflict between Russia and Ukraine, and the local economic shocks caused by extreme weather events, etc., which increase market risks and suppress user consumption sentiment to a certain extent.
Therefore, under the background of market expectations of negative-positive games, the current pace of downstream procurement of tungsten products is not consistent with the upstream state of hope for growth, and the actual order trading market is also mostly in a wait-and-see state.
Prices of tungsten products on March 6, 2023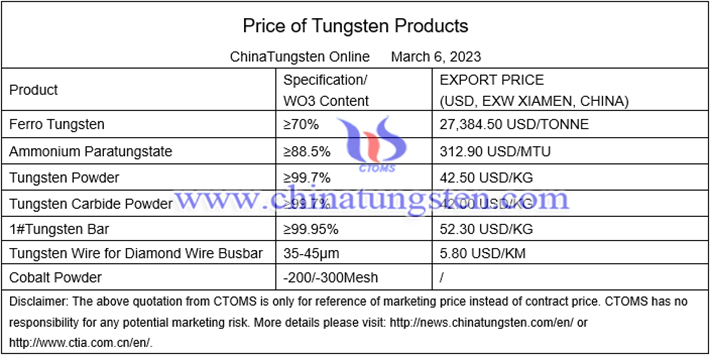 Picture of tungsten powder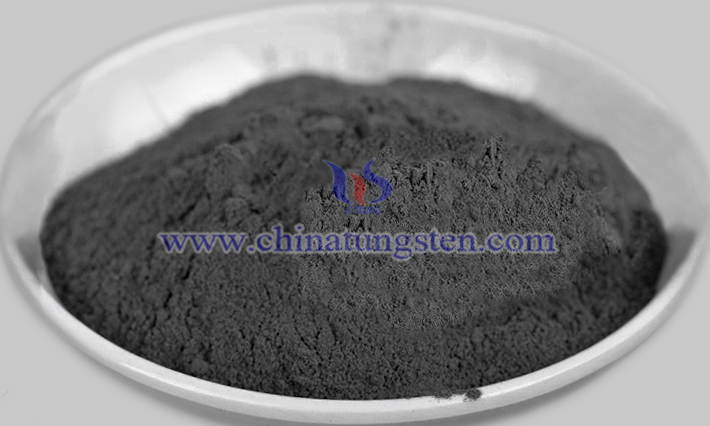 Follow our WeChat to know the latest tungsten price, information and market analysis.