Details

Category: Tungsten's News
Published on

Thursday, 16 June 2022 11:05
Analysis of latest tungsten market from Chinatungsten Online
The tungsten powder and ammonium paratungstate (APT) prices remain weak adjustment on June 14, 2022 as the whole market is still under pressure and there are many uncertainties on the macro side.
On the supply side, the production targets of smelting companies are mostly based on capacity expansion. Therefore, compared with the lack of power on the consumer side in the second quarter, the actual inventory in the market is constantly accumulating, which has limited support for the market. However, based on tungsten mining total control indicators and environmental safety requirements, the release of low-level resources in the market is relatively controllable. Recently, the sluggish sentiment of downstream terminals has been forced, and the pressure of energy shortage and rising prices in the context of global inflation has caused smelters to cautiously avoid the risk of price inversion.
In terms of demand, the performance of orders at the alloy end is still weak, especially under the influence of the low price of cobalt powder, buyers generally adopt conservative strategies. They delayed their purchasing plans and the inquiries for tungsten raw materials have also been negotiated on demand. The significant demand pressure is the main factor influencing the current bearish tungsten market, and the transaction on the market is not good.
With the effective control of the epidemic, the promotion fee measures in various places will promote enterprises to actively increase production and drive the domestic economy to gradually improve in the second half of the year, especially in the real estate, infrastructure and other fields with positive consumption prospects, the tungsten products industry is expected to benefit from this, but at the same time, the industry also highly concerned about the instability of international relations.
Prices of tungsten products on June 15, 2022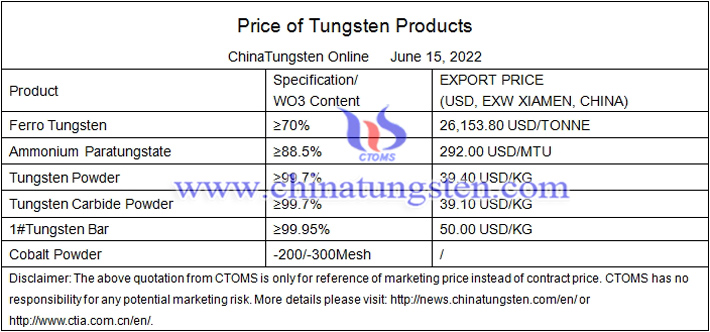 Picture of ammonium paratungstate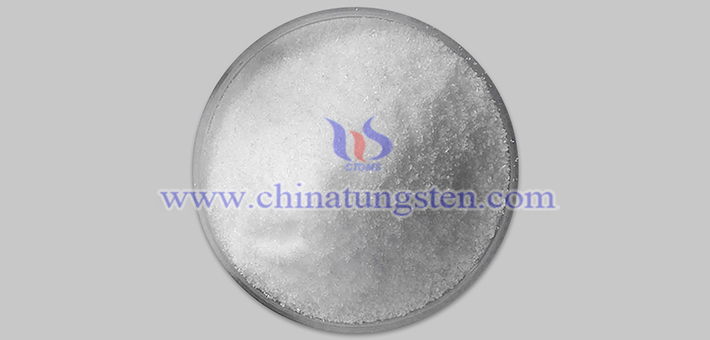 Follow our WeChat to know the latest tungsten price, information and market analysis.