Details

Category: Tungsten's News
Published on

Thursday, 16 June 2022 10:59
Rare earth market quotation in China: lanthanum oxide, neodymium oxide and praseodymium oxide prices are unchanged from the previous trading day on June 15, 2022.
Under the circumstance that there are not many raw materials in stock and the market demand is relatively weak, traders are generally not very motivated to enter the market, so the atmosphere of buying and selling in the market is partial, the order growth is slow and the market outlook is unclear.
From the perspective of the supply side, the limited release of domestic rare earth mining enterprises' production capacity and the obstruction of the import of mines in Myanmar are the main reasons for the tight spot supply in the market; from the perspective of the demand side, the main reason for the low initiative of downstream users to make inquiries and purchases is that the current The price of rare earth raw materials is not low, the liquidity is insufficient and the world is facing the risk of stagflation.
News: As one of the larger applications of rare earth permanent magnet materials, the performance of China's auto market in May was relatively optimistic. In May 2022, the production and sales of automobiles reached 1.926 million and 1.862 million respectively, an increase of 59.7% and 57.6% month-on-month, and a year-on-year decrease of 5.7% and 12.6% respectively. Among them, the production and sales of new energy vehicles completed 466,000 and 447,000 respectively, both increased by 1.1 times year-on-year.
Prices of rare earth products on June 15, 2022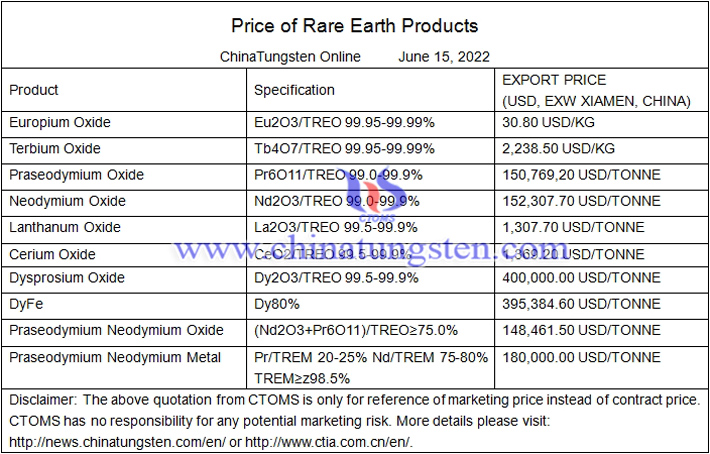 Picture of praseodymium oxide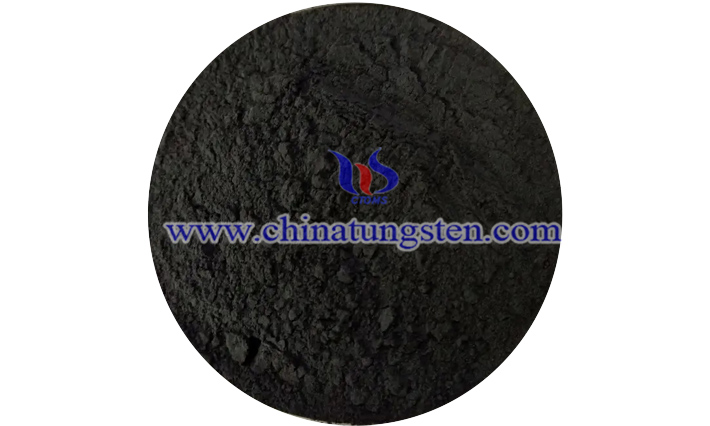 Follow our WeChat to know the latest tungsten price, information and market analysis.