Details

Category: Tungsten's News
Published on

Thursday, 16 June 2022 17:17
Analysis of latest tungsten market from Chinatungsten Online
The ferro tungsten and tungsten carbide powder prices are unchanged from the previous trading day on June 15, 2022 as the whole market continues to be weak.
On the one hand, due to the negative impact of the epidemic on the demand side, the consumption of industrial chains other than automobiles remains weak; on the other hand, due to environmental protection requirements and energy pressures such as coal and electricity aggravated by high temperature weather, smelting factories face great pressure in price inversion.
In the tungsten concentrate market, due to high cost pressure, including stricter environmental protection supervision and gradual decline in resource grades, mining companies are not willing to cut profits. High-grade offers in the market are deadlocked at about $16,923.1/ton with poor trading activity.
In the APT market, affected by environmental supervision pressure and energy supply chain pressure, APT's processing fee remains relatively high, while downstream end customers generally have a sell-off atmosphere due to demand pressure. Market negotiations are deadlocked and market price is about $292/mtu.
In the tungsten powder market, although the gradual recovery of the automobile industry chain is conducive to the return of the consumption of related alloy products, the downturn in the tourism industry continues to hit the demand for tungsten products related to the transportation industry, and the inquiries for tungsten powder and tungsten carbide powder remain cautious.
In terms of news, oil prices experienced the 11th adjustment and the 10th increase during the year, which is only one step away from the "10 yuan era", and the international oil price broke through the $120/barrel mark in the first week of June. It shows that the current global inflationary pressure is still severe, and the uncertain risks of the situation in Russia and Ukraine and the epidemic have not been lifted.
Prices of tungsten products on June 16 2022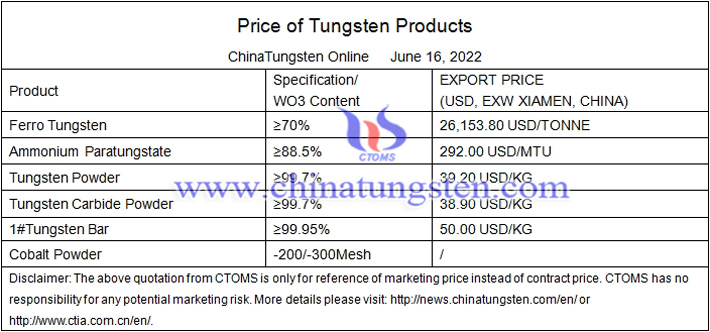 Picture of sodium tungstate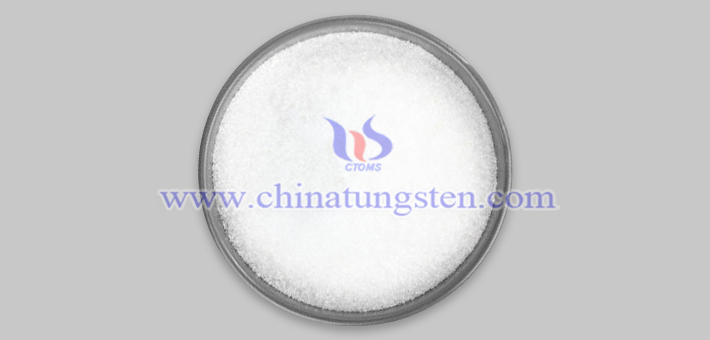 Follow our WeChat to know the latest tungsten price, information and market analysis.