Details

Category: Tungsten's News
Published on

Wednesday, 24 February 2021 21:18
The Chinese government is currently conducting a review of rare earths policy. The Ministry of Industry and Information Technology of China has recently reported that it is seeking opinions on the formulation of 17 rare earth mineral production and export control laws. According to a source, China may ban the export of rare earth refining technology to countries or companies that threaten national security.
Chinese officials believe that the technology required to extract and purify rare earths is to protect national interests compared to physical rare earths. It is a powerful weapon, and it is considering prohibiting the export of refined technology to certain countries or companies involved in national security threats.
Officials view the technology needed to refine and purify the raw materials as a more powerful weapon in protecting state interests than the actual minerals, and is looking at banning sales of the technology to some countries or companies, according to the person, who asked not to be identified because the information isn't public.
The U.S. Defense Department in November awarded the company $9.6 million to fund processing and separation of light rare-earths at its Mountain Pass operations, a move that signals the nation's aim to expand domestic production of the permanent magnets that make rare-earths so coveted.
China controls most of the world's mined output of rare earth, a broad group of 17 elements that are used in everything from smartphones to fighter jets, and has a stranglehold over processing. Its dominance would leave overseas industries with few avenues to immediately secure supply if curbs were to be put in place.
The source said that although the country has no plans to restrict the export of rare earths to the United States, if the trade war heats up again, China will restrict the export of rare earths as one of the possible measures. In addition, the country is also exploring a ban on rare earth as part of its sanctions on some individual companies, including Lockheed Martin Corp.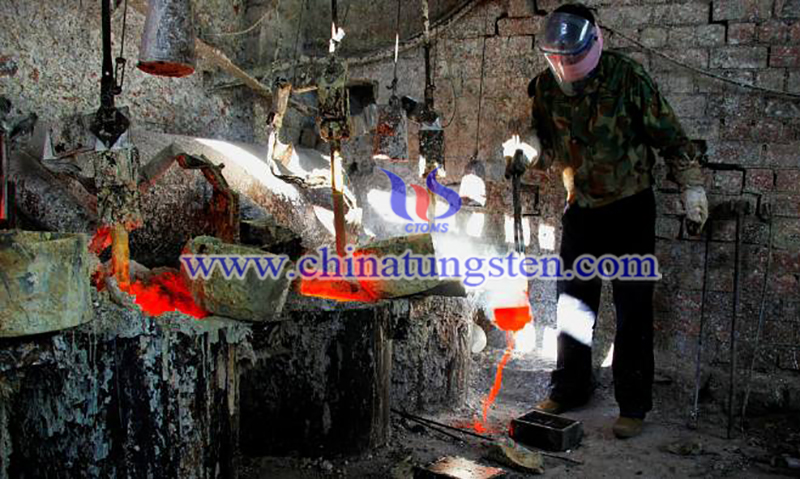 China's Ministry of Commerce didn't immediately respond to a fax seeking comment. Lockheed Martin is a global security and aerospace company that employs approximately 110,000 people worldwide and is principally engaged in the research, design, development, manufacture, integration and sustainment of advanced technology systems, products and services.