With the increased festive atmosphere and weakened policy dividends, the activity of inquiries and purchases on the market has decreased, resulting in fewer new orders. In the short term, the industry will focus on the transaction status of the market after the holiday.
The current neodymium oxide price is about 576,000 yuan/ton, neodymium praseodymium oxide price is about 458,000 yuan/ton, terbium oxide price is about 8,800 yuan/kg, and dysprosium-iron alloy price is about 8,800 yuan/kg on February 4, 2021.
According to customs data, in 2020, China imported 71,407 tons of rare earth metal ore from the United States, an increase of 54% from 46,149 tons in 2019 and an increase of 159% from 27,567 tons in 2018. In addition, the average import price in 2020 has risen by 26%, reaching $1,648/ton.
Prices of rare earth products on February 4, 2021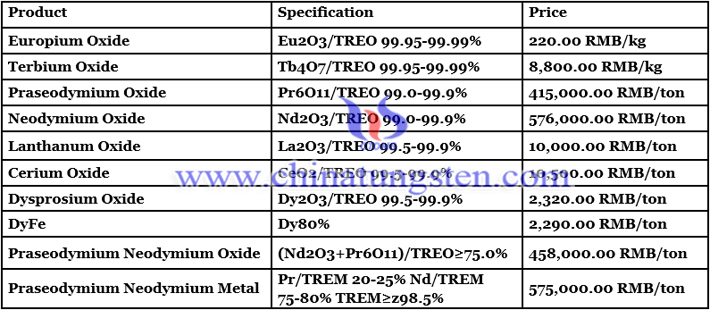 Picture of erbium oxide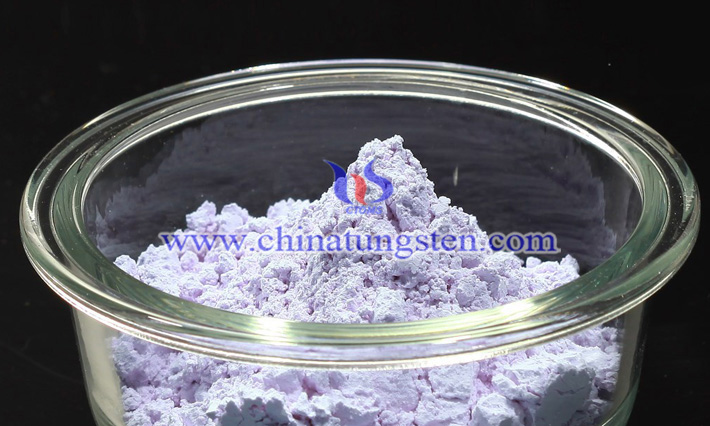 Follow our WeChat to know the latest tungsten price, information and market analysis.