Details

Category: Tungsten's News
Published on

Monday, 11 January 2021 18:08
Rare earth market quotation in China: terbium oxide, neodymium oxide, praseodymium neodymium oxide prices are still in the upward trend on January 11, 2020.
Under the background that the global economy is still relatively complex, downstream users basically maintain rigid purchases and reasonably control inventory. However, with the lack of inventory of many products and the support of related policies, the rigid demand of consumers is sufficient to support the firm quotations of upstream merchants. This will increase profitability.
Northern Rare Earth announced this month's listing price, of which neodymium praseodymium oxide was increased by 13,000 yuan/ton to 441,000 yuan/ton; neodymium oxide was increased by 17,000 yuan/ton to 551,000 yuan/ton; neodymium praseodymium metal was increased by 15,000 yuan/ton, up to 545,000 yuan/ton; neodymium metal is increased by 21,000 yuan/ton, up to 678,000 yuan/ton.
Prices of rare earth products on January 11, 2020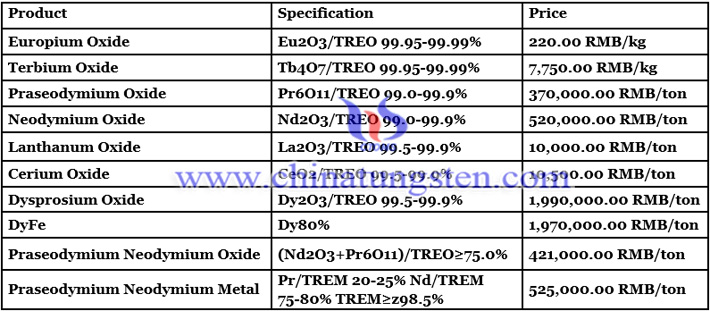 Picture of terbium oxide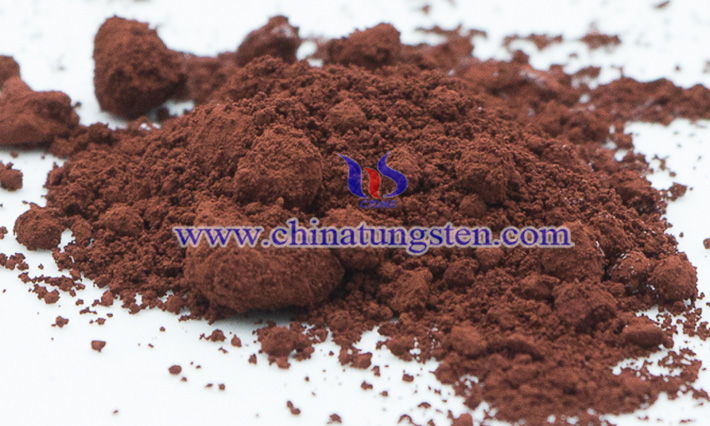 Follow our WeChat to know the latest tungsten price, information and market analysis.