Details

Category: Tungsten's News
Published on

Monday, 04 January 2021 10:32
China rare earth price has shown a strong upward trend in late December, 2020. Both buyers and sellers are will to trade and thus market transactions increase. Most insiders have good expect for the outlook.
In the last trading day of the year 2020, neodymium oxide price rose from 500,000 yuan/ton to 510,000 yuan/ton, neodymium praseodymium oxide price rose from 404,000 yuan/ton to 410,000 yuan/ton, and terbium oxide price rose from 7,000 yuan/kg to 7,300 yuan/kg.
On December 28th, the listed prices of Southern Rare Earth were relatively considerable. Among them, erbium oxide price rose by 4.4% to 177,500 yuan/ton; terbium oxide price rose by 1.6% to 6.45 million yuan/ton; lutetium oxide price rose 1% to 5 million yuan/ton, and dysprosium oxide price rose slightly to 1.97 million yuan/ton.
Prices of rare earth products on December 31, 2020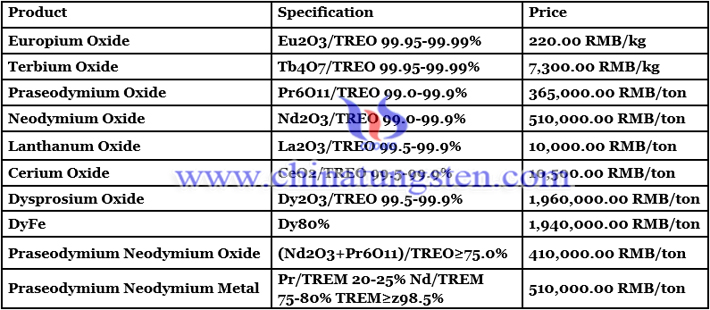 Picture of praseodymium oxide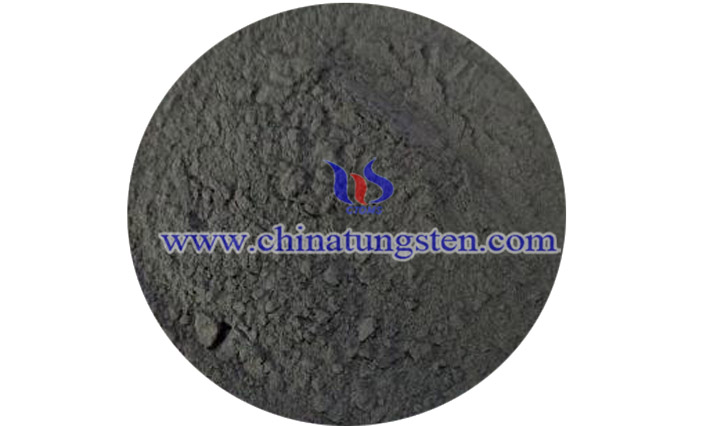 Follow our WeChat to know the latest tungsten price, information and market analysis.