Details

Category: Tungsten's News
Published on

Friday, 13 November 2020 18:23
China rare earth price was in the upward trend in the week began on Monday November 9, 2020 thanks to trading activity and increased transactions concluded.
The light rare earth market shows upward trend. Firstly, the tight spot supply pattern of mainstream products has not changed, which has caused holders to reluctantly sell and increase prices. This has led to a slight increase in the prices of other light rare earth products. The price of neodymium oxide rose from 374,000 yuan/ton to 384,000 yuan/ton, and the price of neodymium metal rose from 434,000 yuan/ton to 437,000 yuan/ton. Secondly, due to the relatively high development of new energy vehicles, the listed prices of Northern Rare Earth increased this month. Due to the upward adjustment and other favorable factors, downstream magnetic materials companies are still proactive in entering the market and have more new orders.
In the medium and heavy rare earth market, the fundamentals of supply and demand have become more stable. Although the price center of most heavy rare earth products has moved upward recently, there is still room for improvement in downstream user demand. In the early stage, due to the general election in Myanmar, the import volume was relatively small. Market confidence formed a certain degree of support, and the price of terbium oxide rose from RMB 5,080/kg to RMB 5,180/kg this week.
Prices of rare earth products on November 13, 2020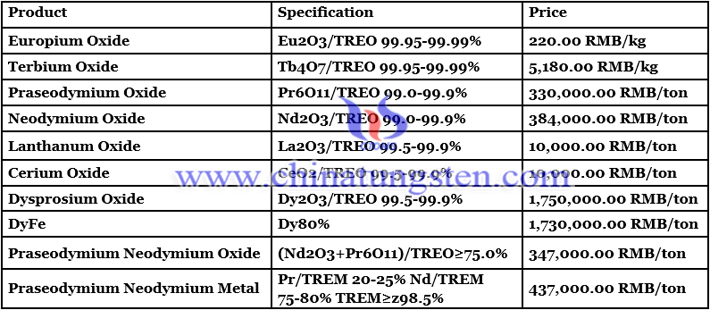 Picture of cerium oxide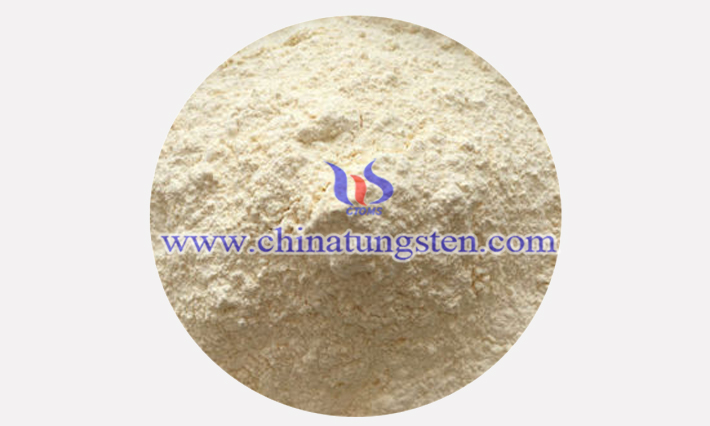 Follow our WeChat to know the latest tungsten price, information and market analysis.