Details

Category: Tungsten Metal Price
Published on

Tuesday, 19 September 2023 09:52

Written by

Shuxia

Hits:

16
The latest price of φ0.76x3x50mm tungsten filament is USD 0.57/PC on September 19, 2023, EXW XIAMEN, CHINA.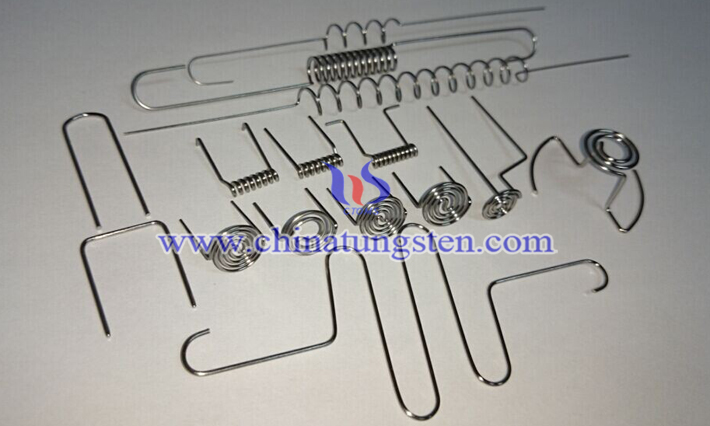 The basic trading conditions of Tungsten Filament
Product name
Tungsten Filament
Details

Dimension: φ0.76x3x50mm

Formal contract quantity: 5000PCS

Quotation: USD 0.57/PC

Payment term: 100% T/T in Advance

Delivery time: in 15 working days

Contact

Tel.:+86 592 512 9595 +86 592 512 9696

Fax.:+86 592 512 9797

Email: sales@chinatungsten.com

Business WeChat:

Disclaimer
The above quotation is for reference only and is not the final order price and conditions. Please contact us directly for specific inquiry.
What is Tungsten Filaments?
Tungsten filaments, also called cathodes or electron emitters or electron sources, are mainly made of high-quality tungsten. Of all pure metals, tungsten has the highest melting point (3422°C), the lowest vapor pressure at temperatures above 1650°C, and the highest tensile strength. Tungsten also has the lowest coefficient of thermal expansion of all pure metals. This combination of properties makes tungsten an ideal material.
Why Tungsten Filaments Are Used in Electron Gun?
Tungsten can be used in both thermionic electron guns and field-emission (CFE) electron guns. Electron beams come from filaments made of various materials. The most common is the tungsten hairpin gun, which is widely used in scanning electron microscopes, transmission electron microscopes, and microprobe systems. This filament is a tungsten ring that acts as a cathode. Apply voltage to the loop to heat it up. The anode, which is positive relative to the filament, forms a strong attraction to electrons. This causes electrons to be accelerated towards the anode. Some accelerate near the anode and down the column to the sample.
Why Are Tungsten Filaments in the Electron Gun Folded?
An electron gun works at a high temperature, which is required for thermionic emission. For this, a filament or the cathode should be of a material that has a high melting point in order for it to continuously emit electrons. Tungsten filament is folded with various shapes to help in focusing the electron beam.
More product details please visit:http://www.tungsten.com.cn/tungsten-heater.html