Details

Category: Tungsten Metal Price
Published on

Tuesday, 19 September 2023 09:53

Written by

Shuxia

Hits:

21
The latest price of φ0.036mm tungsten wire for diamond wire saws is USD 5.70/KM on September 19, 2023, EXW XIAMEN, CHINA.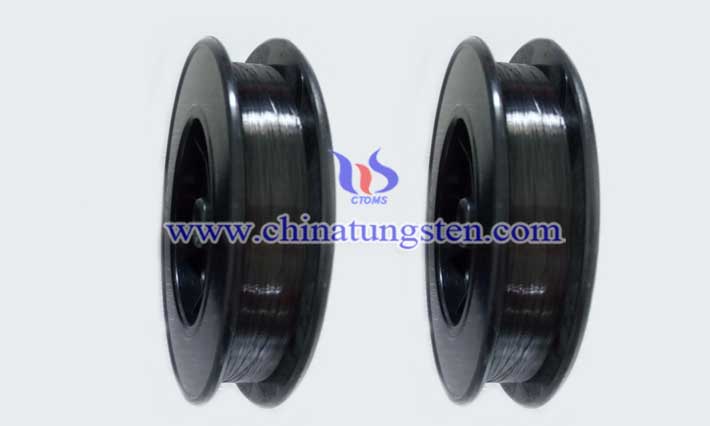 The basic trading conditions of Tungsten Wire for Diamond Wire Saws
Product name
Tungsten Wire for Diamond Wire Saws
Details

Dimension: φ0.036mm

Formal contract quantity: 1000KM

Quotation: USD5.70/KM

Payment term: 100% T/T in Advance

Delivery time: in 25 working days

Contact

Tel.:+86 592 512 9595 +86 592 512 9696

Fax.:+86 592 512 9797

Email: sales@chinatungsten.com

Business WeChat:

Disclaimer
The above quotation is for reference only and is not the final order price and conditions. Please contact us directly for specific inquiry.
What Is Tungsten Wire for Diamond Wire Busbar?
Tungsten wire for diamond wire busbar, also known as tungsten diamond wire, tungsten wire rope or tungsten-based diamond wire, is a kind of diamond wire with pure tungsten wire or doped tungsten wire as the busbar. It is widely used in wire cutting industry because of its excellent cutting effect.
Advantages of Tungsten Wire as Diamond Wire Busbar
Diamond wire is one of the important tools for cutting silicon wafers that are one of the core components of photovoltaic equipment. The bus bar in the wire is mostly made of carbon steel wire, but studies have shown that fine tungsten wire can replace carbon steel wire thanks to its good characteristics of high tensile strength, high rigidity, good toughness, low torsional stress, fatigue resistance and corrosion resistance.
The purpose of replacing with this metal wire is to deal with the problem of thin wire. At the same time, this wire's fracture force is proportional to the wire diameter and tensile strength. At present, the wire diameter of high carbon steel wire (busbar) is close to the limit. Fine tungsten wire has stronger tensile strength and can make the wire diameter thinner under the same breaking force.
Compared with made of high carbon steel wire, the wire with tungsten wire as the busbar has a smaller diameter, higher breaking force and better durability, so it is more suitable for application in the future photovoltaic Industry.
Applications of Tungsten Wire as Diamond Wire Busbar
It is is mainly used for cutting and processing highly hard and brittle materials, such as crystalline silicon, sapphire, cemented carbide, optical glass, ceramics, magnetic materials, stone, etc.
More product details please visit:http://news.chinatungsten.com/en/tungsten-product-news/149141-tpn-11431.html