Details

Category: Tungsten's News
Published on

Tuesday, 21 November 2023 16:07
Analysis of latest tungsten market from Chinatungsten Online
At the beginning of the week, China tungsten price maintained a stable trend. With the market digesting some bearish sentiment, the stability-oriented attitude led by the mining side strengthened.
However, due to insufficient substantive demand momentum, the overall trading atmosphere in the market was mediocre. Market participants were waiting for further updates on directional news, with a focus at the beginning of the week on the upcoming release of tungsten product import and export data in October.
The price of tungsten concentrates remained at a high level, holding around $17,142.9/ton. Miners maintained a cautious and bullish attitude, and downstream players made purchases as needed. Overall market liquidity was moderate, with the market maintaining a relatively firm and stable trend, waiting for downstream bottom-fishing replenishment cycles.
APT price stagnated at around $287.3/mtu. Despite the continued pressure on purchasers, manufacturers strengthened their stability-oriented intentions with support from the cost side. The willingness to negotiate discounts decreased, and the market maintained trading with just-in-time orders, with a slight upward shift in focus.
Tungsten powder price remained stagnant at around $38.3/kg, with downstream end-users still negotiating prices upon entry. However, due to the strengthened bullish sentiment in the tungsten raw material market, powder manufacturers maintained stable quotations, observing the industry chain dynamics. The hard alloy market continued its state of oversupply, suppressing prices, and coupled with external disruptions, overall confidence in the market was relatively weak.
The price of 70% ferro tungsten remained at the level of $24,857.1/ton. Market trading remained stagnant, with limited enthusiasm from steel mills in the reduced production cycle for purchasing raw materials. The direction of the raw material market was unclear due to basic game playing, and industry participants maintained a strong wait-and-see sentiment.
Prices of tungsten products on November 21, 2023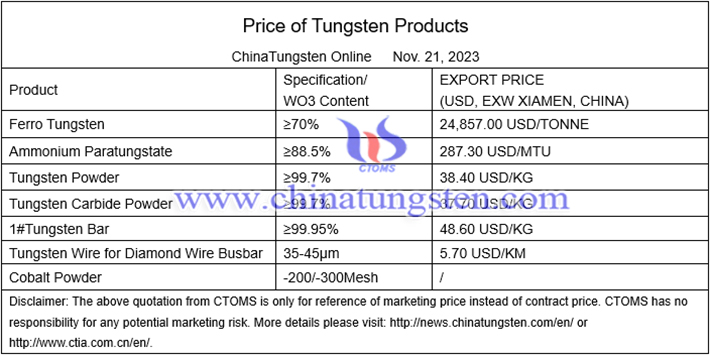 Picture of tungsten powder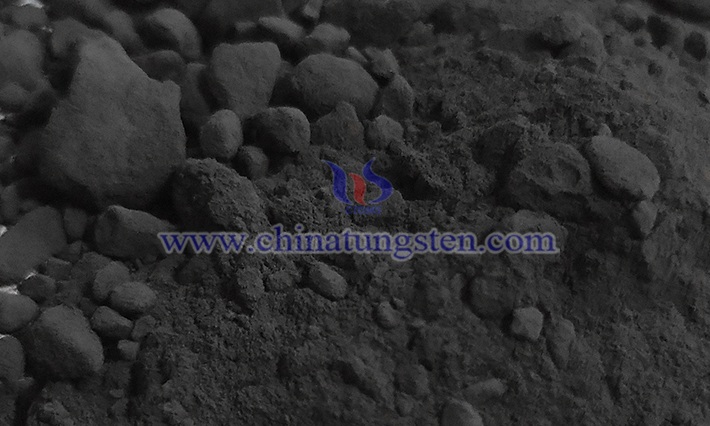 Follow our WeChat to know the latest tungsten price, information and market analysis.