Details

Category: Tungsten's News
Published on

Monday, 13 November 2023 15:56
At the beginning of the week, DyFe, praseodymium oxide, neodymium oxide and dysprosium oxide prices declined slightly, mainly due to weak downstream demand.
In this situation, the market activity is low, and suppliers are more willing to lower prices for shipments. There is also a slight lack of confidence among industry players in the future in the short term. However, this has also led to some rare earth smelting and separation enterprises reducing or halting production. The reduction in production by rare earth manufacturers and the unsmooth import of overseas rare earth raw materials both contribute to the potential bottoming and rebound of future rare earth prices.
In terms of news, according to the official website of Baotou Industry and Information Technology Bureau, in October 2023, among the eight key monitored rare earth product prices, three increased month-on-month, two remained unchanged, and three decreased. All showed a year-on-year decline. Among them, the highest month-on-month increase was for cerium oxide, with an average price of 4,700 yuan/ton, a month-on-month increase of 300 yuan/ton, or 6.8%, and a year-on-year decrease of 2,750 yuan/ton, or 36.9%. The highest year-on-year decrease was for lanthanum oxide, with an average price of 4,300 yuan/ton, unchanged month-on-month, and a year-on-year decrease of 2,600 yuan/ton, or 37.7%.
Prices of rare earth products on November 13, 2023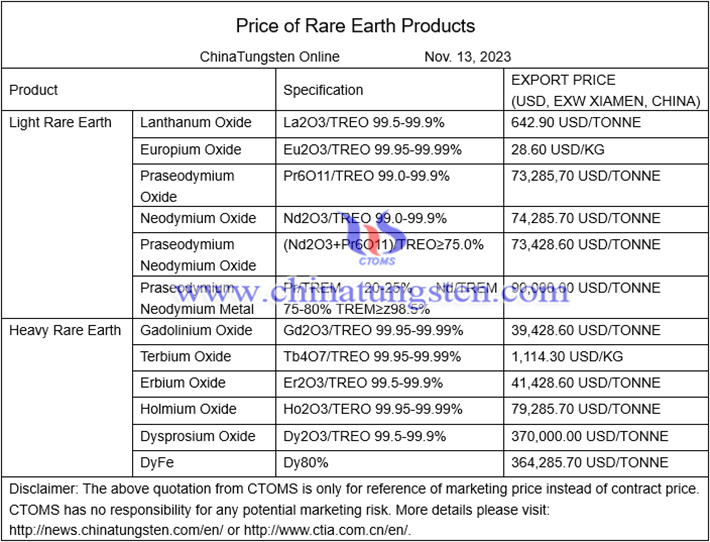 Picture of europium oxide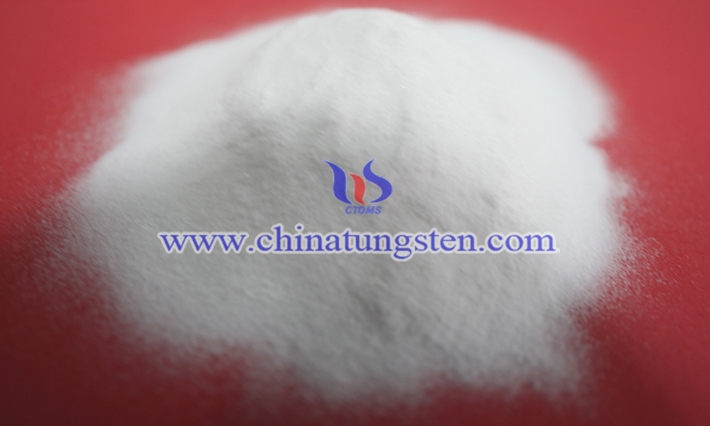 Follow our WeChat to know the latest tungsten price, information and market analysis.