Details

Category: Tungsten's News
Published on

Wednesday, 15 March 2023 19:01
China's domestic rare earth market as a whole showed a general decline trend on March 15, 2023.
The price of praseodymium neodymium oxide and gadolinium oxide both fell by about 15,000 yuan/ton, terbium oxide fell by about 100 yuan/kg, holmium oxide fell by about 10,000 yuan/ton, and NdFeB scrap terbium fell by about 350 yuan Yuan/kg, etc. This is mainly due to the generally insufficient consumption capacity of downstream users and the production of rare earth manufacturers is basically in a normal state. However, the decline in rare earth prices did not significantly increase order growth.
According to Chinatungsten Online, due to the arrival of the Spring Festival holiday and the poor performance of the rare earth market in January, the output of many rare earth manufacturers has shrunk, but most rare earth smelting and separation enterprises basically resumed normal production in February, mainly reflecting in the output of praseodymium and neodymium oxide in Sichuan, Guangxi, Jiangxi and Jiangsu all showed a certain increase month-on-month in February. However, due to the weak rare earth market in February, some rare earth manufacturers are still trying to control the release of production capacity. For example, in February, the output of NdPrO in Inner Mongolia and NdPrO in Jiangxi both declined to a certain extent year-on-year.
Prices of rare earth products on March 15, 2023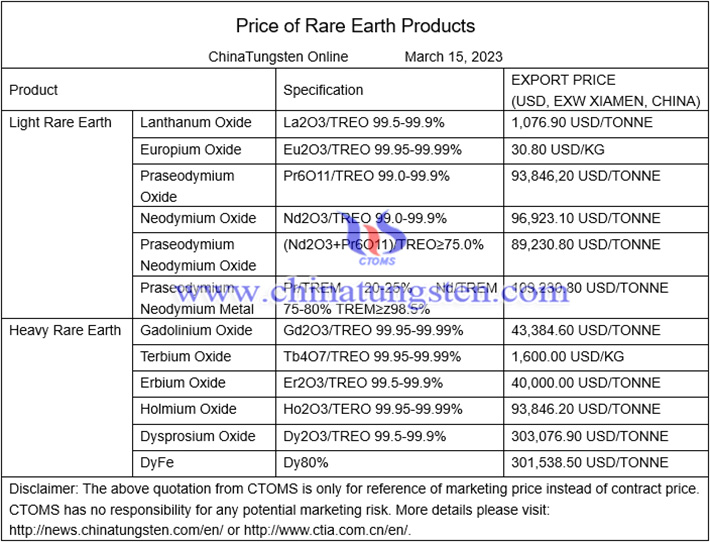 Picture of europium oxide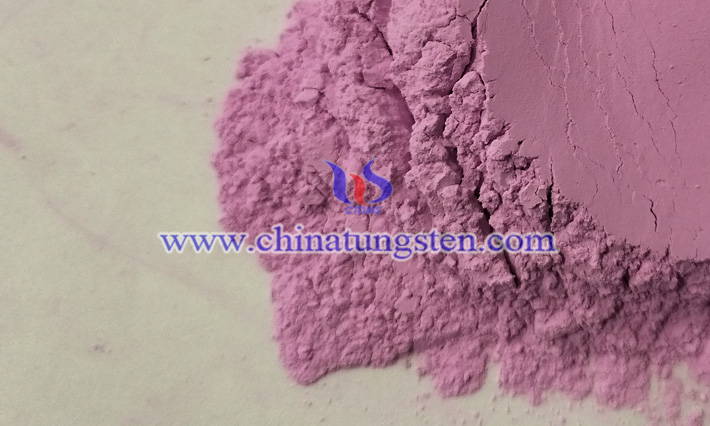 Follow our WeChat to know the latest tungsten price, information and market analysis.