Analysis of latest tungsten market from Chinatungsten Online
China's tungsten powder and ammonium metatungstate (APT) prices kept stable on the whole in the week ended on Friday, July 22, 2022 and the market was boosted by the increase in new guide prices from the second half of July.
Part of offers in the tungsten primary market were raised, but as the supply and demand remained deadlocked, and the the macro was also affected by uncertain factors such as Covid-19, the conflict between Russia and Ukraine, global inflation, extreme weather, and monetary tightening measures in major economies, market demand and funds were generally restrained, and there is resistance to further breakthroughs in the market. The recent trading in the market is still mostly wait-and-see.
The price of wolframite concentrate remained at $17,076.9/ton with fewer actual transactions; APT offers were raised to $295.5/mtu but downstream demand was sluggish; tungsten powder price stabilized at $39.2/kg and some traders had rised mentality. Market trading tended to keep weak before a change in the alloy end.
Prices of tungsten products on July 25, 2022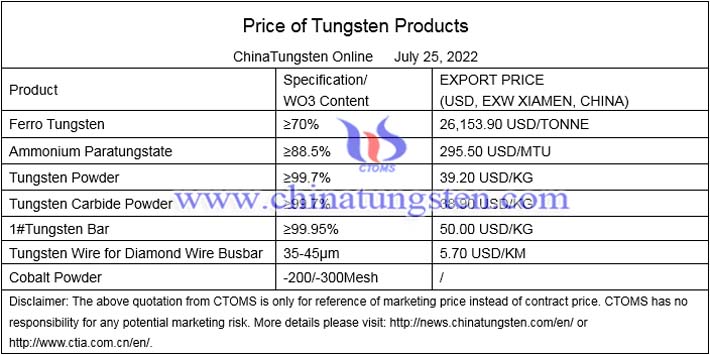 Picture of wolframite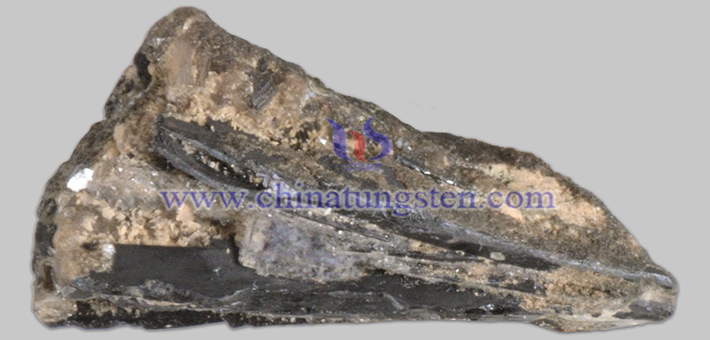 Follow our WeChat to know the latest tungsten price, information and market analysis.