Details

Category: Tungsten's News
Published on

Thursday, 23 June 2022 18:56
Analysis of latest tungsten market from Chinatungsten Online
The ferro tungsten and tungsten carbide powder prices stabilize on June 22, 2022 with the impact of continued deadlocked market. But with the gradual recovery in the consumption in China's domestic market, low-grade resources were partially consumed, and raw material sellers tend to stabilize their offers.
However, external environmental risks still exist. Concerns about the impact of the epidemic and the Russian-Ukrainian conflict on supply chains such as energy and food are still aroused. Buyers remain cautious in receiving goods, and the overall market circulation is low.
At present, mining enterprises have the mentality to stabilize the market and are reluctant to sell their products; smelting factories still face pressure of price inversion, waiting for the cost trend of raw and auxiliary materials and the demand performance of downstream customers; the economic pressure caused by overseas high inflation has a negative impact on the consumer market, superimposed on the impact of high temperature and rainy weather, the tungsten powder market remains stable.
In terms of macroeconomics, Goldman Sachs Group report predicts that due to macroeconomic weakness caused by inflation and the conflict between Russia and Ukraine, the possibility of the U.S. economy entering a recession in 2023 is 30%, higher than the previous forecast of 15%; the cumulative probability of a U.S. economic recession in the next two years. 48%, up from an earlier estimate of 35%.
Prices of tungsten products on June 23, 2022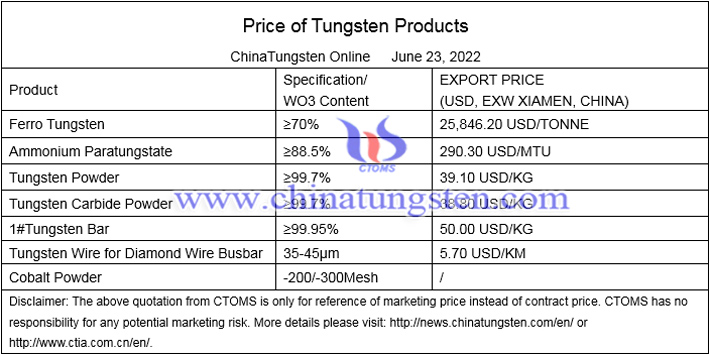 Picture of sodium tungstate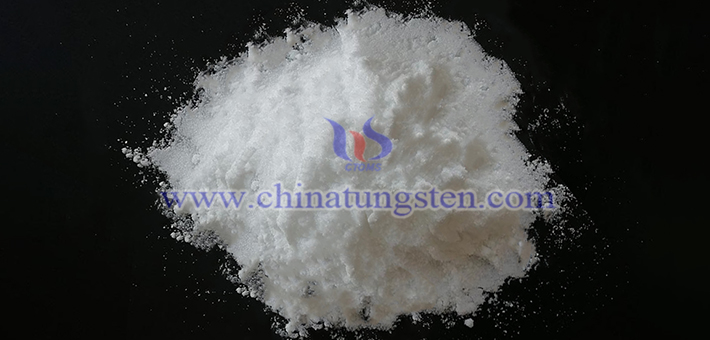 Follow our WeChat to know the latest tungsten price, information and market analysis.