Analysis of latest tungsten market from Chinatungsten Online
Chinese ferro tungsten, tungsten carbide powder and tungsten bar prices continue to remain weak adjustment in the middle of May 2022 as the whole market keeps quiet.
In terms of demand, factors such as epidemics spread both at home and abroad and geopolitics are still impacting the consumption of tungsten products such as cemented carbide in downstream industries such as automobiles. In April, the COVID-19 had an obvious negative impact on the production and sales of the automotive industry in the important downstream areas of tungsten products. Although the auto industry chain in Shanghai and other places is currently accelerating the resumption of work, it is still difficult to fully recover. The industry is expected to be fully revived After June.
Among the macro factors, the continuous rise of the RMB exchange rate is still an important opportunity and risk for China's tungsten products exporters. According to Chinatungsten Online, the work that China's tungsten products export enterprises can adjust themselves when the US dollar index is rising. Although some experts believe that the important resistance positions for the possible retracement of the RMB are in sequence at 6.74, 6.88 and 7.01, the current spread between onshore and offshore RMB spreads has widened, we still recommend that foreign exchange be collected and settled as soon as possible to realize exchange gains.
Therefore, we suggest: (1) Enterprises with tungsten products export business should plan to avoid future exchange rate drop losses through hedging business through relevant banks according to their own capital arrangements; (2) Enterprises that import tungsten raw materials should choose the opportunity to purchase foreign exchange according to the capital needs of raw material imports, maintain a certain foreign exchange position, and realize exchange rate risk hedging. In general, the depreciation of the RMB is beneficial to the improvement of the performance of China's tungsten industry. The whole industry is a net export trade. The export products are settled in US dollars, and the domestic raw material procurement is calculated at the cost of RMB. The relative depreciation of the RMB is bound to increase the RMB revenue of the whole industry. Interest rates will also increase proportionally.
Prices of tungsten products on May 12, 2022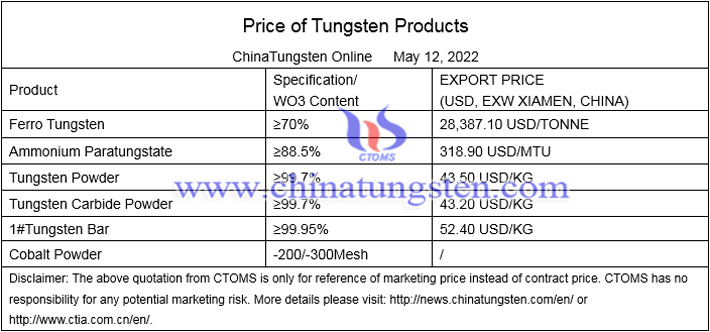 Picture of tungsten concentrate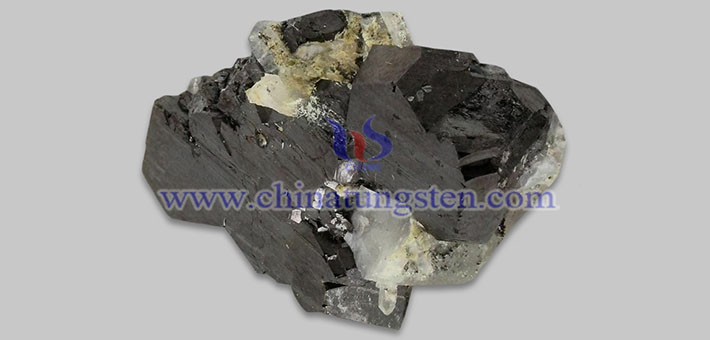 Follow our WeChat to know the latest tungsten price, information and market analysis.