China's domestic rare earth market has improved slightly in the first trading day after the holiday of May Day, which is mainly reflected in the slightly higher sentiment of traders entering the market, the slight increase in the prices of mainstream products, and the confidence of most industry players in the stable operation of the market outlook.
At present, the prices of praseodymium neodymium oxide and praseodymium neodymium metal have risen to around 865,000 yuan/ton and 1,065,000 yuan/ton, respectively, and the prices of dysprosium oxide and terbium oxide have risen to around 2,610,000 yuan/ton and 14,500 yuan/kg, respectively.
According to Chinatungsten Online, the main reasons for the slight increase in rare earth market activity are: first, the supply of praseodymium, neodymium, dysprosium and terbium series products is difficult to increase, which is conducive to suppliers to maintain firm quotations; second, the May Day holiday was ended, the magnetic material enterprises in the epidemic area gradually resumed work and production, which is conducive to the increase in demand for rare earth functional materials; third, compared with the middle and early March of this year, the price of rare earth is significantly lower, which can increase the price of downstream users to a certain extent.
In terms of news: Huahong Technology will achieve operating income of 6.777 billion yuan in 2021, a year-on-year increase of 100.75%; net profit attributable to the parent is 532 million yuan, a year-on-year increase of 136.2%. Among them, the company's scrap steel and scrapped automobile operation business achieved revenue of 1.104 billion yuan, and the comprehensive utilization of rare earth recycled materials realized revenue of 3.252 billion yuan, an increase of 76.96% and 206.15% year-on-year respectively.
Prices of rare earth products on May 7, 2022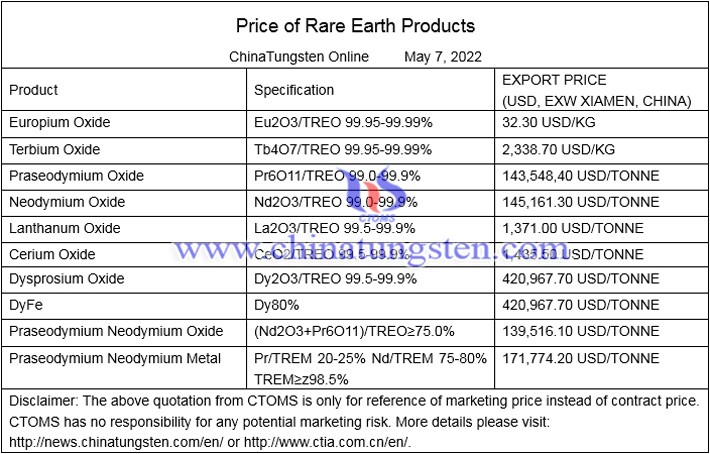 Picture of cerium oxide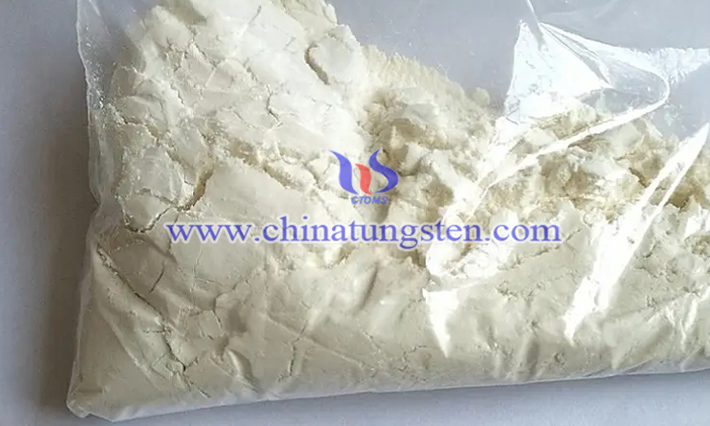 Follow our WeChat to know the latest tungsten price, information and market analysis.