Details

Category: Tungsten's News
Published on

Friday, 14 January 2022 22:45
China, as the largest importer in the global manganese (Mn) ore market, has strengthened its control over the high purity Mn sector used in electric vehicle batteries through mergers with rare earth miners, while allowing the country to influence prices and gain a competitive advantage.
A recent report by IndexBox, a market research firm, noted that Mn ore shipments to Our country began to rebound in 2021 after falling a year earlier. From January to July 2021, 18.6 million tons were purchased, 19 percent more than the same period the previous year.
In 2020, China imports 32 million tons of ore, 7.6% lower than in 2019. Meanwhile, global Mn ore mining declined by 6% y-o-y to 60 million tons due to a decline in demand from the steel industry, a major downstream market. Global imports in 2020 declined by 4% y-o-y to 43 million tons. Our country maintains its position as the largest importer with a market share of 74%.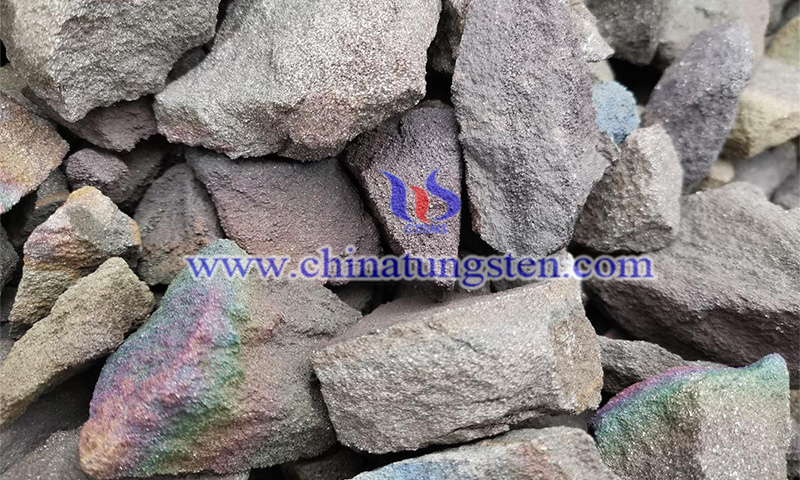 The Mn industry has undergone significant changes due to the increasing use of Mn in the rapidly expanding electric vehicle industry. Our country is the dominant player in the market for high-purity Mn used in automotive batteries, producing more than 90% of the global supply. With government support, Chinese Mn companies have formed a cartel-style association, the Mn Innovation Alliance, to strengthen their position in the global marketplace. Since the formation of this alliance, the price of Mn shipped to South Korea has doubled.
Battery makers' heavy reliance on Chinese products could hinder competition in the global battery market and allow Chinese products to crowd out their foreign counterparts. China-based Contemporary Amperex Technologies Ltd. is the world's best-known producer of batteries for electric vehicles. They are followed by South Korea's LG Energy Solutions and Japan's Panasonic, both of which import a large portion of their Mn materials from China.
In 2020, approximately 60 million tons of manganese ores and concentrates were produced worldwide, a -2.9% decline from the 2019 figure. In value terms, Mn ore and concentrate production falls rapidly to $8.7 billion, estimated at export prices.
South Africa (20 million tons) is the largest producer of Mn ores and concentrates, accounting for approximately 33% of total production. In addition, South Africa produced more than three times as much Mn ore and concentrate as Australia (7.6 million tons), the second-largest producer. Gabon (6.8 million tons) ranked third in total production with 11%.
Global imports of manganese ores and concentrates contracted slightly to 43 million tons in 2020, a 4.5% decrease from the previous year. In value terms, Mn ore and concentrate imports fall sharply to $7.1 billion.
China dominates the import structure of Mn ores and concentrates, recording 32 million tons, close to 74% of the total imports in 2020. It is closely followed by India (3.5 million tons) with 8.2% of the total imports. Russia (1.2 million tons), Malaysia (1.1 million tons), South Korea (1.1 million tons), Norway (0.9 million tons) and Japan (0.8 million tons).
In terms of value, our country (US$4.9 billion) constitutes the largest global market for imported Mn ores and concentrates, accounting for 69% of global imports. In second place was India (US$ 641 million) with 9.1% of the total value. It was closely followed by South Korea with a 3% share.
In 2020, the average import price of Mn ores and concentrates was US$165 per ton, a decrease of 16% from the previous year. There are some differences in the average prices of the major importing countries. The prices of the main importing countries are as follows: Norway ($206 per tonne) and Japan ($204 per tonne), while China ($155 per tonne) and Russia ($159 per tonne) are among the lowest prices. Our country has influenced to some extent the increase of manganese prices after the merger of rare earth miners.