Details

Category: Tungsten's News
Published on

Friday, 14 January 2022 22:52
PVW Resources NL has discovered heavy rare earths up to 8.77% TREO with gold at the Tanami rare earth elements (REE) and gold property in Western Australia.
This wholly owned multi-element exploration program has returned additional high-grade rare earth rock chip results at the Killi Killi East and Watts Rise prospects, highlighting their broader mineralization potential.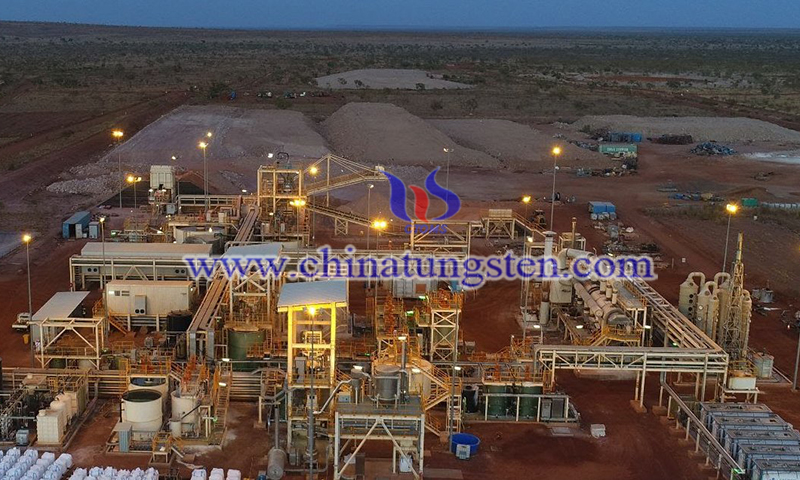 Specifically, the field program detected up to 8.77% total rare earth oxides (TRIO), including 6,221 ppm dysprosium, and 13 of the 23 samples contained more than 1% TRIO, with heavy rare earths including an average of 76% TRIO.
These results bode well for drilling targets at the Tanami property, with rare earth element targets at Killi Killi East 1 extending to at least 800 meters in length and Killi Killi East 2 now up to 500 meters long.
Gold is also present on the surface: rock chip samples contain up to 3.13 g/t gold and confirm the precious metal mineralization found in the previous sampling program.
These exploration results resulted in a positive response from investors and the share price rose 17% to A$0.62, setting a new record. Looking ahead, geochemical soil sample results from Killi Killi East and Watts Rise are expected to be released by the end of this month or early next month.
Meanwhile, preparations continue for PVW's first Tanami drilling program, which will start in April on both properties, in search of rare earths and gold.
Commenting on the findings, George Bauk, Executive Director of PVW Resources, said, "These results continue to confirm the tremendous potential for heavy rare earth mineralization in the Killi Killi project."
The exploration team continues to define heavy rare earth mineralization along an 18 km long area and has now identified two priority target areas for drilling. Upon receipt of soil samples and geophysical interpretation from recent airborne surveys, the team will finalize the first drill program in preparation for an April start after the northern rainy season.
PVW's latest fieldwork follows up on a previous rock chip sampling program, the results of which were reported in October. As part of the second sampling program, 20 samples were collected from the Killi Killi East property, 12 of which contained more than 1% TREO with an average heavy rare earth to TREO ratio of 76%.
This dominance of heavy rare earths is associated with the rare earth mineral xenotime, an element confirmed by PVW's own mineralization studies at the Tanami mine.
Three rock chip samples from Killi Killi East II also returned anomalous gold assay results such as 3.13 g/t, 1.33 g/t and 0.58 g/t gold. These samples are a follow-up to the gold assays of up to 8.94 g/t and 4.43 g/t recorded during the August sampling program.