Details

Category: Tungsten's News
Published on

Wednesday, 05 January 2022 14:50
Rare earth market quotation in China: praseodymium oxide, neodymium oxide and praseodymium neodymium oxide prices continue to increase at the beginning of the year 2022.
In the context of the difficult supply shortage of raw materials and the good development of downstream emerging markets, holders are generally more aware of the price reluctance to sell. However, due to the current high prices of rare earth raw materials and limited liquidity, buyers basically maintain rational consumption. Therefore, high transactions are not ideal.
According to Chinatungsten Online, the positive factors include: first, in order to welcome the Spring Festival and Winter Olympics, environmental protection has been vigorously cracked down, and the temperature drop and the limited increase in the total amount of rare earth mining in 2021 have led to the release of production by domestic rare earth mining enterprises. The main factors of slowing down, coupled with the impeded import of Myanmar's mines, are less likely to reduce the price of rare earth raw materials; second, the rapid development of industries such as new energy vehicles, wind power generation, 3C electronics, energy-saving appliances, and new infrastructure has largely stimulated The amount of rare earth functional materials.
In terms of news: the main issues for the promotion and application of the fiscal subsidy policy for new energy vehicles in 2022 are as follows: maintain the stability of the technical indicator system, adhere to the gradual subsidy decline; clarify the termination date of the policy, and do a good job in the end of the policy; strengthen product safety supervision and guidance to ensure quality and information security.
Prices of rare earth products on January 5, 2022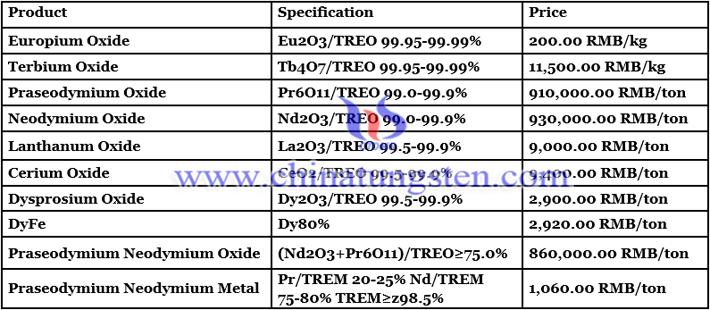 Picture of lanthanum oxide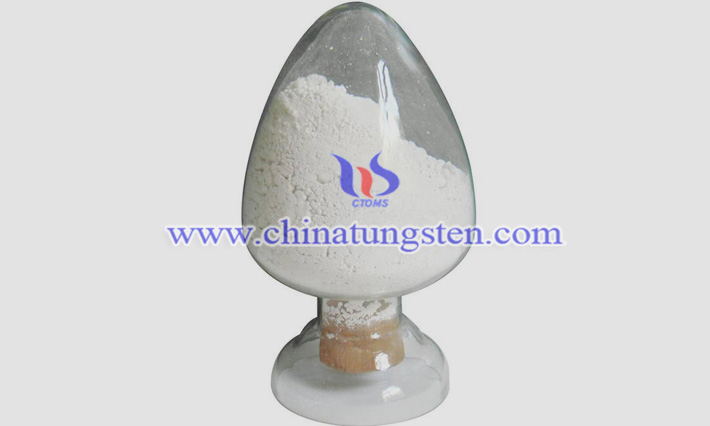 Follow our WeChat to know the latest tungsten price, information and market analysis.