Details

Category: Tungsten's News
Published on

Tuesday, 23 November 2021 16:00
Montero Mining and Exploration Ltd. has commenced a detailed fieldwork program following the successful completion of reconnaissance exploration on its Avispa Copper-Molybdenum Project exploration concession in Chile, located in the Atacama Desert in northern Chile, the Avispa Project covers an area of 170 square kilometers. It is located within the north to south Paleocene-Eocene porphyry copper belt, which hosts a large copper-molybdenum deposit.
Montero's reconnaissance exploration work indicates that extensive surface areas of Tertiary evaporites, interbedded with sediments and gravels, overlying ancient volcanic and intrusive rocks, have the potential to host Avispa's target copper-molybdenum deposit.
The reconnaissance exploration process included a detailed survey of historical geological, geophysical, remote sensing, hydrogeological, and Landsat data, reconnaissance mapping and sampling of the Avispa project area. This work provides the basis for the first phase of Montero's field exploration program, which will include detailed geological mapping, drill chip sampling at previous drill sites, surface lithology sampling and geophysical surveys.
The Company will use the information obtained during this phase to develop drilling targets with the help of innovative exploration techniques. The prospective porphyry target geology of the Avispa project lies beneath an overburden sequence of gravelly and fine-grained clastic sediments interbedded with Tertiary evaporite sediments. The target lithologies are underlying Paleozoic volcanic rocks, Cretaceous monzogranite, and amphibolite porphyry.
Avispa Copper-Molybdenum Project is located approximately 40 kilometers north of BHP's Spence copper-molybdenum mine and KGHM's Sierra Gorda copper-molybdenum mine. It is 50 kilometers west of Codelco's giant Chuquicamata porphyry copper mine. The property is surrounded by exploration and mining concessions held by major mining companies, including Codelco in the north, Freeport and Glencor in the south, and Antofagasta and SQM in the east and west, respectively.
The Avispa Copper-Molybdenum Project area was previously the target of extensive drilling by BHP and other major mining companies, but they have only explored a portion of the Avispa property.
Montero Mining & Exploration Ltd. is a mineral exploration and development company focused primarily on the exploration, discovery, and development of gold properties in Chile. Montero's Management team and Board of Directors are experienced in gold and precious metals and have made discoveries.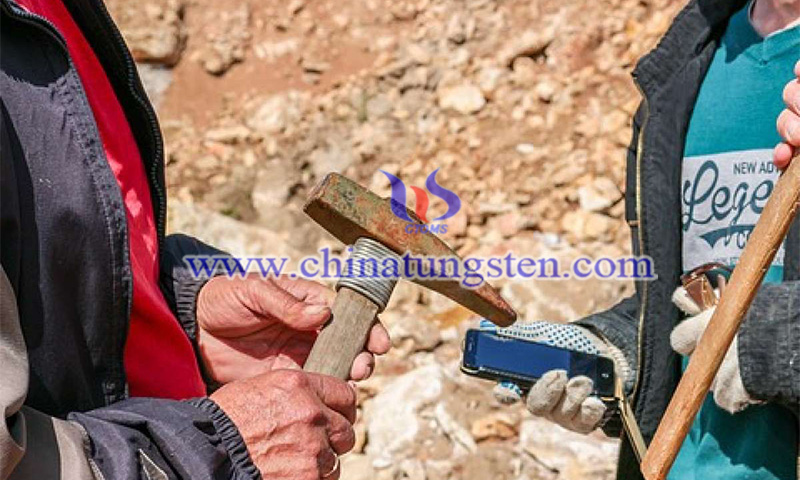 Dr. Tony Harwood, President and CEO of Montero, commented, "Montero's 170 square kilometers are clearly in close proximity to and in the same geological setting as a world class operating copper-molybdenum mine. Our reconnaissance exploration has uncovered geological, structural, geochemical and previous drill site details. The first phase of the field exploration program now underway will proceed to discover copper-molybdenum deposits that are smaller than the targets of the major mining groups."