Analysis of latest tungsten market from Chinatungsten Online
The ferro tungsten and tungsten powder prices in China continue to maintain stability in the last trading day in March affected by low buying appetite of end users and cautious sentiment of participants.
In the tungsten concentrate market, miners have good sentiment and continue to keep firm offers. On the one hand, the recent environmental inspection in major producing areas reduces production but increase cost; on the other hand, with the slow recovery of economy and manufacturing industry, insiders expect more for the outlook. In the short term, the market is expected to stabilize.
In the ammonium metatungstate (APT) market, some factories still face pressure of price inversion under deadlocked supply and demand, but they are will to destock with the price decline. The whole market trading is limited and APT price hovers around $251.1/mtu.
In the tungsten powder market, downstream alloy companies mainly take a watchful stance and powder suppliers receives lower-than-expected orders. The recent global chip shortage has led to a reduction in automobile production, which has a certain impact on the back-end consumption of alloys. However, the recovery of the traditional infrastructure industry and the development of new infrastructure industry are favorable for driving tungsten market demand.
Prices of tungsten products on April 1, 2021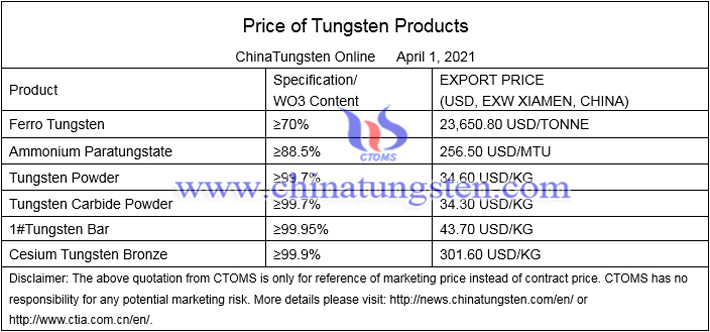 Picture of tungsten alloy balls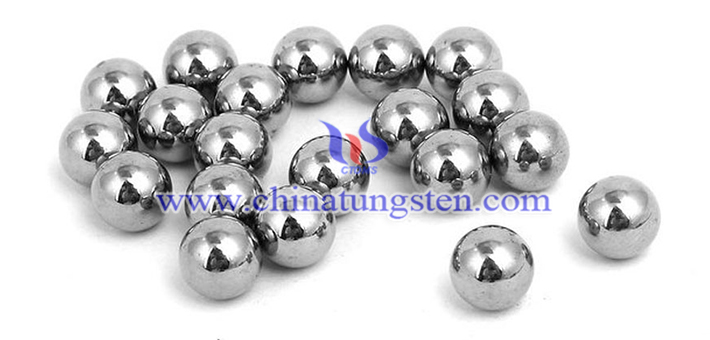 Follow our WeChat to know the latest tungsten price, information and market analysis.