Details

Category: Tungsten's News
Published on

Sunday, 07 February 2021 14:32
China rare earth price was stable on the whole in the week ended on Friday February 5, 2021. Under the influence of upcoming Spring Festival holiday and continued spread of coronavirus, logistics companies in some regions have suspended operations, which has accelerated more rare earth smelting and separation companies to enter the vacation mode ahead of schedule. Therefore, market inquiry reclined and price rise was slow.
From the perspective of positive factors, the development of emerging industries is expected to be good, which supports the confidence of suppliers to firm up their quotations to a large extent. The decrease in overseas imports and the decline in output of domestic mining enterprises are also the main reasons for the low-price sales of the holders; From the perspective of negative factors, the market price is relatively high and in order to reduce capital expenditures, downstream users' sentiment for receiving and stocking goods has cooled slightly, orders are concluded rarely.
In the news: the increase in the output of industrial robots will bring opportunities for the development of its core NdFeB materials. In 2020, the national output of industrial robots was 237,068 units, an increase of 19.1% from 2019; the operating income of industrial robot manufacturers above designated size was 53.17 billion yuan, an increase of 6.0% from 2019, and the total profit was 1.77 billion yuan, a decrease of 26.9 from 2019. %. Among them, in December, the national output of industrial robots was 29,706, a year-on-year increase of 32.4%.
Prices of rare earth products on February 5, 2021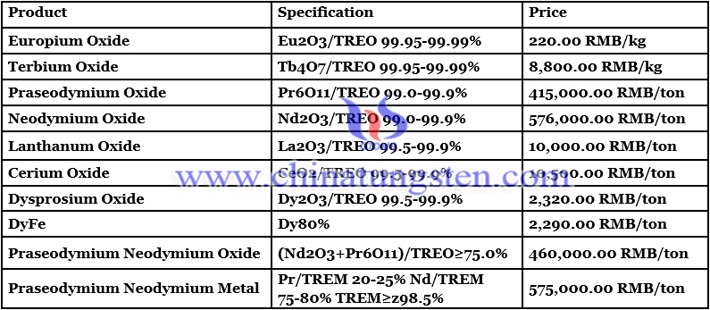 Picture of praseodymium oxide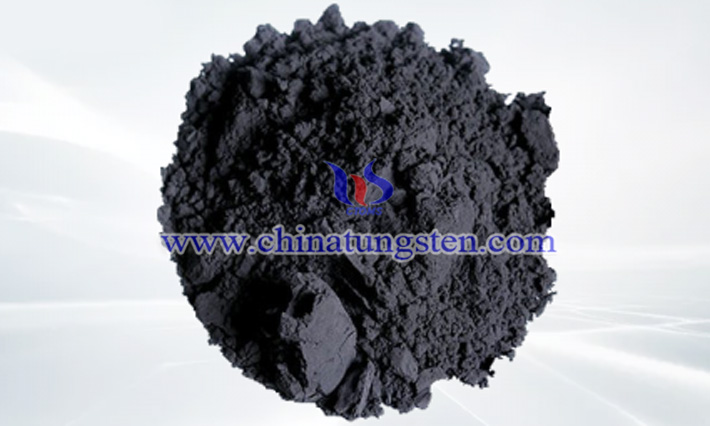 Follow our WeChat to know the latest tungsten price, information and market analysis.