Details

Category: Tungsten's News
Published on

Sunday, 07 February 2021 14:29
Analysis of latest tungsten market from Chinatungsten Online
Ferro tungsten and tungsten powder prices in China are in the upward trend in early February due to tightening availability of spot resources. Affected by heavy holiday atmosphere of Spring Festival, the market becomes quiet, but raw materials have good expectations for the outlook.
On the one hand, environmental protection, electricity curtailment, maintenance of factories, and active production reduction may continue until the end of the Two Sessions in March, plugs with the consumption of high-grade resources in mines, the industry believes that the supply will be tight; on the other hand, vaccines popularization, epidemic control, and the full recovery of the domestic economy and downstream manufacturing are expected to boost the enthusiasm of terminal consumption. The industry is looking forward to the performance of demand after the holiday. Given that, offers in the market keep firm.
However, downstream users are more cautious than raw materials sellers. The industry pointed out that the current tungsten raw material market has a certain artificially high, and the actual market demand support is not optimistic. For example, the price increase of alloy products is mostly due to the price increase of tungsten and cobalt raw materials, or factors such as the circulation of recycled materials in Hebei, they passively followed the rise, but actual back-end consumption capacity is limited, and the acceptance of high-level raw materials is not high.
At present, as the holiday atmosphere is getting stronger, the market stocking is gradually reducing. What the market outlook is, we still need to rationally wait and see the performance of supply and demand fundamentals and macro news.
Prices of tungsten products on February 5, 2021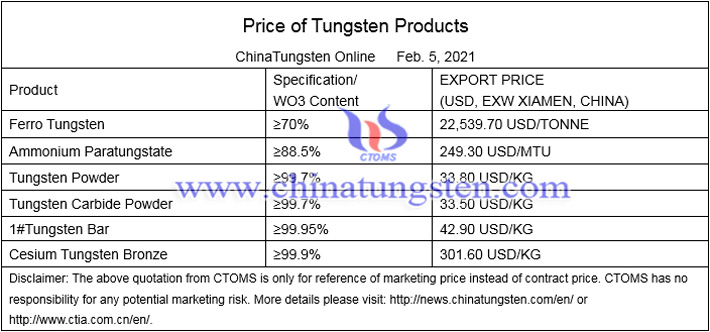 Picture of tungsten powder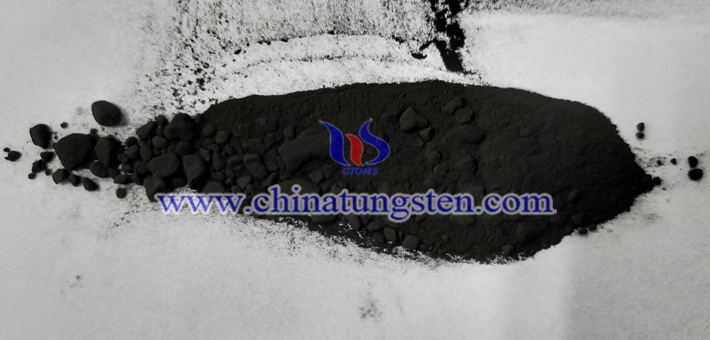 Follow our WeChat to know the latest tungsten price, information and market analysis.