Details

Category: Tungsten's News
Published on

Thursday, 04 February 2021 10:23
Rare earth market quotation in China: lanthanum oxide price remains unchanged while DyFe and dysprosium oxide prices rise slightly on February 3, 2021.
Although the fundamentals and policies are still good, mainstream rare earth mining companies keep firm offers. Due to the approaching Spring Festival holiday, some logistics companies have ceased operations, and downstream users are extremely cautious in purchasing in order to reduce capital expenditures. Therefore, new orders are limited.
Light rare earth market is operating steadily. Affected by the rapid development of new energy vehicles, inverter air conditioners, wind power and other industries, the amount of neodymium praseodymium products is relatively large, which in turn makes suppliers firmer and more confident in quotation, but transaction volume and price of other light rare earth products are flat.
In the medium and heavy rare earth market, as the domestic environmental protection crackdown has increased, the mining speed of many heavy rare earth smelting companies has slowed down. Coupled with the recent coup in Myanmar, which may further reduction of domestic imports, traders have lowered their willingness to cut price.
The listing prices of Northern Rare Earth this month was the same as that of January, and the overall price was significantly lower than the market transaction price. This is the first time in the history of recent years. Among them, lanthanum oxide price is 10,800 yuan/ton; cerium oxide price is 10,800 yuan/ton; praseodymium oxide price is 441,000 yuan/ton; neodymium oxide price is 551,000 yuan/ton; metal praseodymium neodymium price is 545,000 yuan/ton; metal neodymium price is 678,000 yuan/ton.
Prices of rare earth products on February 3, 2021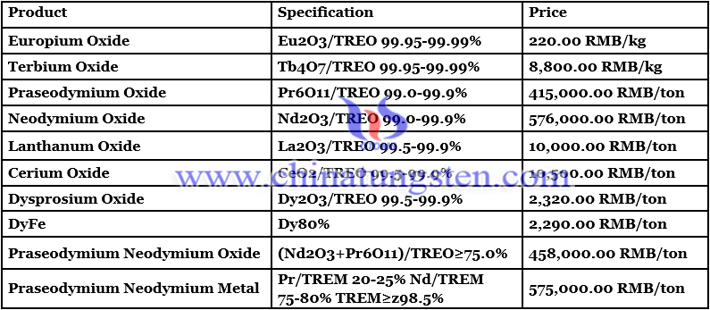 Picture of dysprosium oxide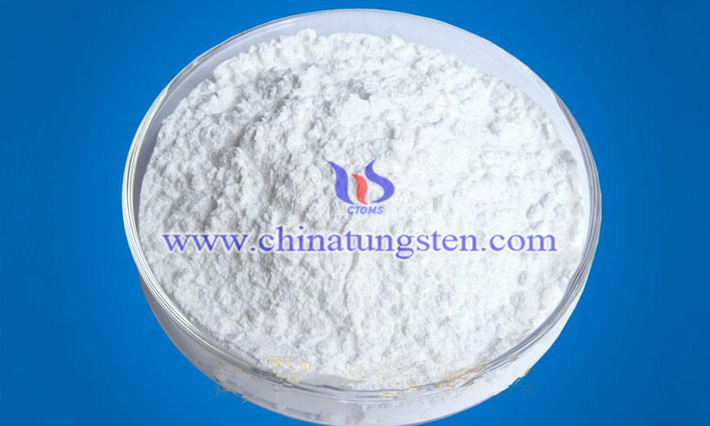 Follow our WeChat to know the latest tungsten price, information and market analysis.