Details

Category: Tungsten's News
Published on

Friday, 08 January 2021 19:18
China rare earth market performed well in the week ended on Friday January 08, 2021 as sellers have strong rised mentality. Neodymium oxide price rose by RMB6,000/ton, praseodymium oxide by RMB 5,000/ton, neodymium praseodymium oxide by RMB 8,000/ton and terbium oxide by RMB 250/kg.
From the perspective of positive factors, first, domestic epidemic has rebounded for the third time, and some regions plan to stop logistics and transportation in advance to reduce the risk of infection. This has largely stimulated consumers to complete the purchase plan earlier. Therefore, the mainstream quotations have been raised all the way recently; second, as the end of the year approaches, in addition to lower environmental temperatures and increased environmental pressures, which aggravate the tension in the rare earth supply chain, many mining companies will also appropriately reduce production for the holiday season, which will help increase market prices; third, the market is benefited from the policies, such as the "Export Control Law" coming into effect and the "New Energy Automobile Industry Development Plan (2021-2035)" issued.
From the perspective of negative factors, market sentiment is still affected by the uncertainty of the epidemic. If the epidemic continues to ferment, it will lead to slower global economic development, which in turn will affect the use of rare earth chemicals, and is not conducive to the rise of the market.
From November 2020 until now, Northern Rare Earth has sold 250 tons of praseodymium and neodymium metal through the Baotou Rare Exchange listed trading market, with sales exceeding 100 million yuan; of which, on January 7, 150 tons of neodymium and praseodymium metal were sold in more than two hours.
Prices of rare earth products on January 8, 2020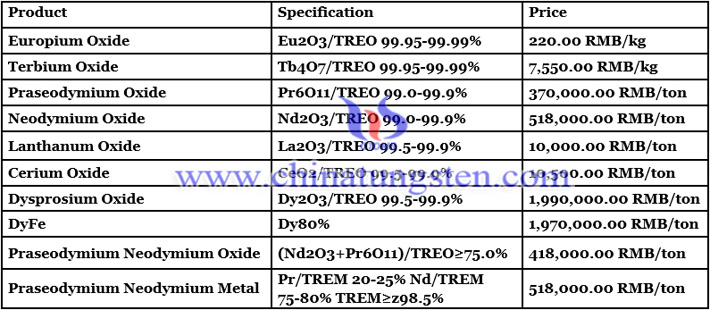 Picture of praseodymium oxide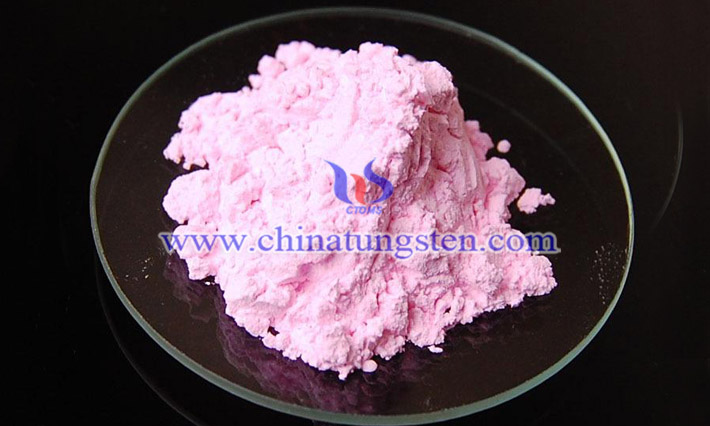 Follow our WeChat to know the latest tungsten price, information and market analysis.