Details

Category: Tungsten's News
Published on

Thursday, 07 January 2021 17:51
China rare earth price maintains a strong trend in early January, 2021. Under active inquiry and purchase of downstream companies, the prices of some products continue to rise slightly.
From the perspective of supply, first, the United States, the European Union, Japan and other countries have successively introduced policies to include rare earths in their national strategic resource reserves, which has greatly increased the tension in the rare earth supply chain and is conducive to the upward adjustment of quotations by holders; second, the "Export Control Law of the People's Republic of China" was officially implemented on December 1, 2020. It is expected that the global rare earth supply will be further tightened, which will help the market to heat up; third, with the increasingly harsh climate and environmental protection efforts, the production capacity of rare earth mining enterprises has been reduced, so the recent market price decline is unlikely.
From the perspective of demand, with the continuous development of new energy vehicles, wind power, smart appliances, 3C electronic products and other fields, the amount of rare earth permanent magnet materials is expected to continue to increase, especially high-performance NdFeB magnets, which can further increase holders' offer confidence. The current price of praseodymium oxide has risen to 370,000 yuan/ton, the price of neodymium oxide is about 514,000 yuan/ton, and the price of neodymium praseodymium oxide is above 413,000 yuan/ton.
Prices of rare earth products on January 6, 2021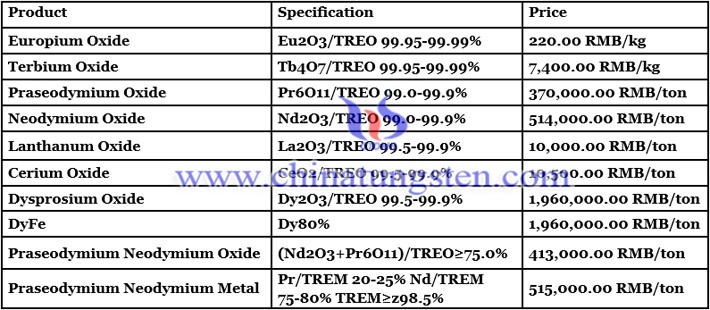 Picture of praseodymium and neodymium metal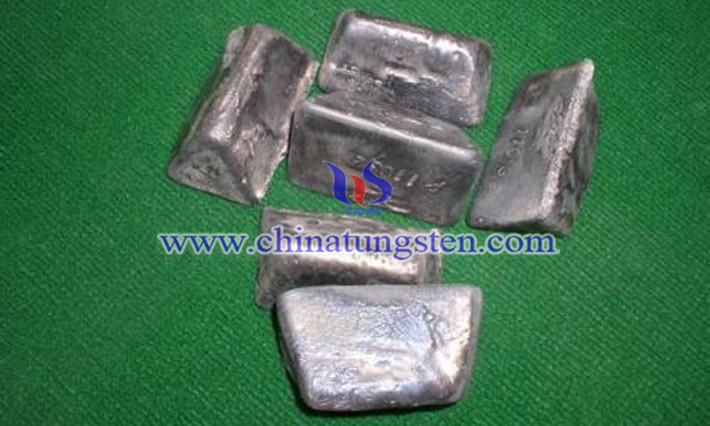 Follow our WeChat to know the latest tungsten price, information and market analysis.