Details

Category: Tungsten's News
Published on

Friday, 04 December 2020 16:18
China molybdenum price declined slightly in the week ended on Friday December 04, 2020 affected by weak international market and the end of steel tenders.
With the approaching of the weekend, the trading in the international market increases as some mining enterprises in China stop quoting, which also increases the inquiry of domestic market. Now tungsten concentrate price stabilizes at RMB1,440/ton; ferro molybdenum price is RMB 99,000/t. In the short term, insides will focus on offers from mainstream companies as well as steel tenders.
In late November 2020, the social stock of 5 major types of steel in 20 cities was 8.37 million tons, a month-on-month decrease of 380,000 tons (4.3%). From a regional perspective, the inventory in the seven major regions show mixed compared with the previous month. East China decreased by 150,000 tons from the previous month, a decrease of 7.3%; Southwest decreased by 110,000 tons, a decrease of 6.4%; South China decreased by 90,000 tons, a decrease of 3.3%; Northwest decreased 40,000 tons, down 10.8%; Central China decreased by 30,000 tons, down 3.2%; North China increased by 40,000 tons, up 5.2%; Northeast inventory remained unchanged from last month.
Prices of molybdenum products on December 4, 2020

Picture of molybdenum ring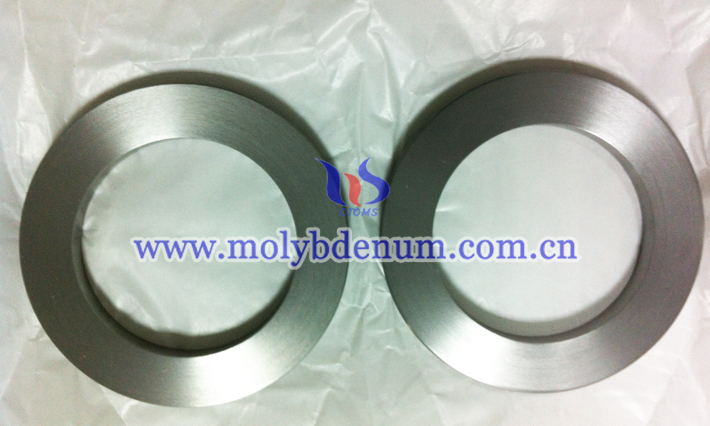 Follow our WeChat to know the latest molybdenum price, information and market analysis.