Details

Category: Tungsten's News
Published on

Friday, 04 December 2020 11:43
China rare earth price maintains stability on December 3, 2020 as downstream magnetic materials companies have relatively high sentiment for receiving and stocking goods driven by the development of emerging industries.
However, due to the relatively high prices of many rare earth products, purchasers' consumption power is slightly insufficient, so they mainly maintain just-need purchases and reasonably control their inventories.
At present, the epidemic situation in some countries is still serious and international logistics and transportation are still slow. It is still difficult to offset the tight supply of mainstream products and the confidence that strong market demand has brought to holders. In the short term, low-price sources in the market are difficult to obtain.
In November 2020, the auto dealer inventory warning index was 60.5%, an increase of 6.4 percentage points from the previous month and a decrease of 2.0 percentage points year-on-year. Among them, the northern zone index is 59.9%, the eastern zone index is 60.2%, the western zone index is 64.7%, and the southern zone index is 58.3%.
Prices of rare earth products on December 3, 2020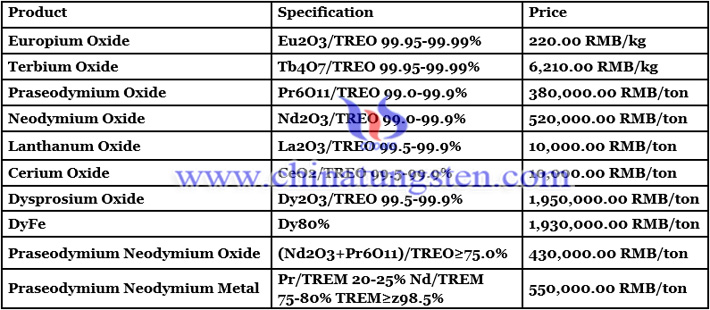 Picture of praseodymium and neodymium metal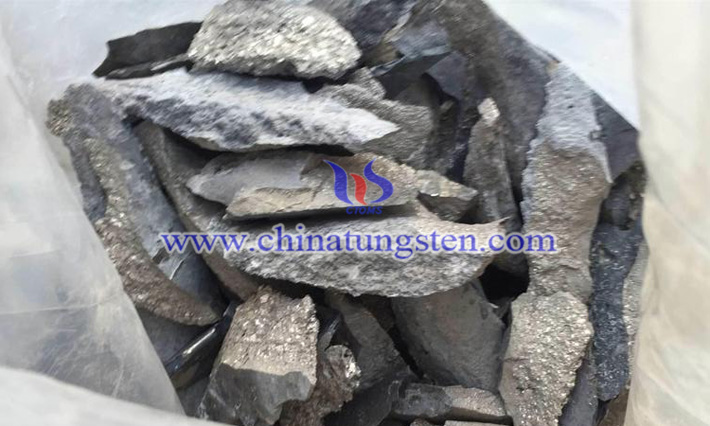 Follow our WeChat to know the latest tungsten price, information and market analysis.