Details

Category: Tungsten's News
Published on

Friday, 23 October 2020 18:17
Rare earth market quotation in China: the dysprosium oxide, praseodymium neodymium metal and oxide prices rose slightly in the week ended on Friday, October 23, 2020 due to increased market confidence and trading activity.
In the light rare earth market, the prices of mainstream products have risen and fallen. Under the situation that the spot supply of praseodymium and neodymium metal is slightly insufficient, some metal companies are more active in inquiring and purchasing praseodymium and neodymium oxide than before, which in turn stimulated holders' price increase psychology, but due to the relative weakness of the global economy, some market prices still fell slightly.
The medium and heavy rare earth market has improved slightly. In addition to the slow increase in light rare earth market transactions, which has brought greater power to traders, downstream industries such as new energy vehicles, new and old infrastructure, 5G, etc. have promising prospects. It is also a source of motivation to support the sentiment of holders who are reluctant to sell.
The total telecommunications business volume was 10968 trillion yuan from January to September 2020, an increase of 18.6% year-on-year; the total revenue of telecommunications business was 1.0228 billion yuan, an increase of 3.2% year-on-year. Investment in new information infrastructure represented by 5G has increased. As of the end of September, 690,000 5G base stations had been opened nationwide.
Prices of rare earth products on October 23, 2020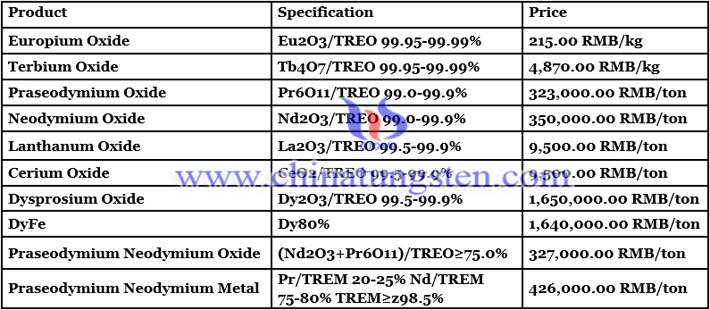 Picture of praseodymium neodymium metal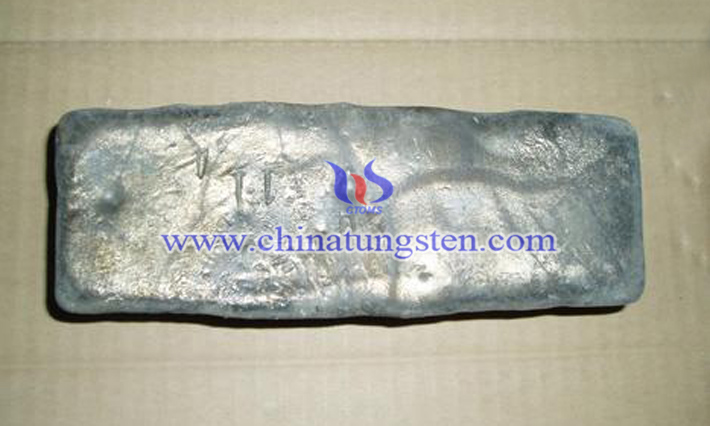 Follow our WeChat to know the latest tungsten price, information and market analysis.