Details

Category: Tungsten's News
Published on

Friday, 06 September 2019 09:00
US tungsten carbide scrap prices fell to the lowest level in more than a decade amid a decline in ammonium paratungstate (APT) prices and historically large volumes of virgin and scrap tungsten carbide inventory.
Declining APT prices in recent weeks discourages reclamation of concentrate material from tungsten carbide scrap by providing a lower-priced feedstock material for tungsten products.
The US carbide scrap market is coming off a period of high scrap generation and while demand is waning for carbide tools. A large increase of carbide imports grew domestic inventories, while the economic incentives to utilize these products are declining.
Average monthly export prices from China for APT in July reached the lowest levels in over two years at $197-207/mtu. Prices fell 23pc from the average monthly price of $255-265/mtu in January 2019.
US processor buying prices for tungsten carbide scrap inserts and rounds dropped to $5.00-6.00/lb in August from $7.25-8.25/lb a month earlier. The 29pc drop marks the lowest price for the carbide scrap rounds and inserts since the end of January 2009.
Processors said that carbide scrap is not being recycled for APT at similar volumes than in previous years owing to a lack of demand from domestic and offshore consumers.Market participants could import lower-priced APT as a feedstock to manufacture tungsten products without the need to reclaim the material from carbide scrap for resale. Despite pressure from cheap imported APT, consumers contend that carbide scrap recyclers would not stop production to purchase APT in lieu of refining scrap for the material.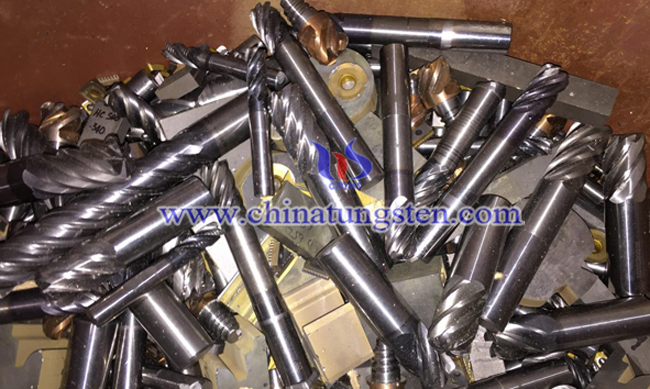 The rise and fall of tungsten carbide scrap prices in the US in the last decade is strongly correlated with fluctuations in APT export prices in China. US processor margins get squeezed when the price of APT declines and price spreads between the two sources of tungsten material tighten.
Additionally, as APT prices start to rise, so typically does the volume of tungsten carbide imported into the US, and the opposite is generally true when APT prices begin to drop.
Year-to-date US imports of tungsten carbide totaled 1,062 metric tonnes (t) through June, 68pc higher than the prior 10-year average volume over the same period and on pace to set a record high since the International Trade Commission adopted the harmonized tariff system in 1989.
China's market share of US tungsten carbide imports have not deviated significantly over the last 10 years, and the price per unit of quantity is generally slightly below the average price for all tungsten carbide imports.