Analysis of latest tungsten market in China from Chinatungsten Online: Domestic tungsten market keeps firm with tight supply of tungsten raw materials and rising price. In the tungsten concentrate market, product prices maintain at a high level and traders who have good mentality are reluctant to sell. Due to high production costs, ferro-tungsten manufacturers further increase product quotations.
Tungsten miners have good expectation for spot goods in their stocks while downstream buyers are hard to raise purchasing prices, plus with a small amount of stockpiles for smelters, traders in the market have no need to purchase now. Tungsten concentrate prices are in chaos amid 65% wolframite concentrate was quoted at $17,519.4-17,674.4/t, 65% scheelite concentrate was quoted at $17,209.3-17,519.4/t.
Quotations for APT are different. Some transactions were $315.3/mtu, others were 311.8/mtu, and old customers mainly traded at $306.6-308.3/mtu. Retail prices were concentrated on $310.1-311.8/mtu. APT supply is tight and smelters have low willingness in receiving orders. So facing the strong demand, APT manufacturers have raised product quotations.
Quotations from tungsten powder manufacturers keep on rising. Mainstream tungsten powder enterprises quoted around $43.4/kg. Although the quotation is high, enterprises have no willingness to receive new orders as they have plenty of orders at hand. Transaction prices for tungsten powder in Jiangxi province were $42.95-43.41/kg; $42.60-43.10/kg for tungsten carbide powder.
Prices of tungsten products on Mar. 09, 2018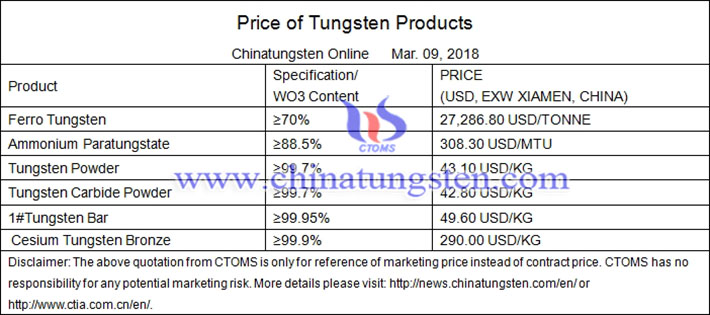 Picture of tungsten trioxide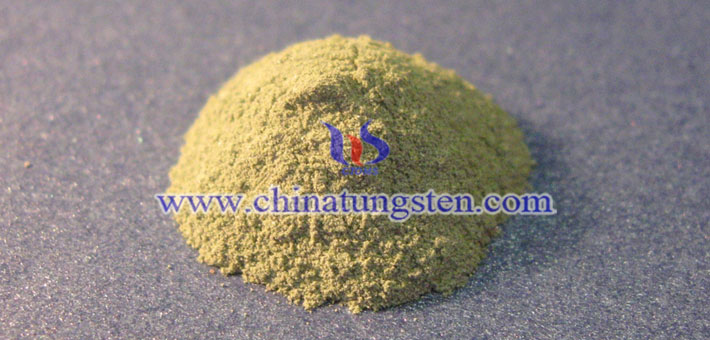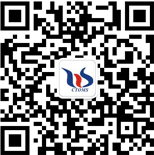 Folow our WeChat to know the latest tungsten price, information and market analysis.