The latest price of 28.4G tungsten putty is USD2.60/PC on September 19, 2023, EXW XIAMEN, CHINA.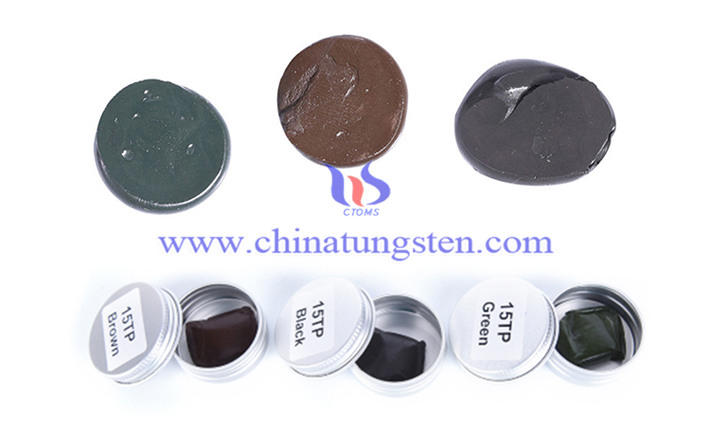 The basic trading conditions of Tungsten Putty
Product name
Tungsten Putty
Details

Unit Weight: 28.4G

Formal contract quantity: 500pcs

Quotation: USD2.60/pc

Payment term: 100% T/T in Advance

Delivery time: in 25 days

Contact

Tel.:+86 592 512 9595 +86 592 512 9696

Fax.:+86 592 512 9797

Email: sales@chinatungsten.com

Business WeChat:

Disclaimer
The above quotation is for reference only and is not the final order price and conditions. Please contact us directly for specific inquiry.
What is Tungsten Putty?
Tungsten putty is a non-hardening, moldable material made from tungsten powder and a polymer binder. Under normal conditions, it will not harden. The density of tungsten putty is similar to that of lead, but can be adjusted accordingly, for example, 7.0g/cm3, 8.5-9.5g/cm3 or even higher.
What Is Tungsten Putty Used for?
Tungsten Putty can be easily used for fine-tuning the weight of pinewood derby cars. Simply pinch off a piece of the putty, knead it until it is pliable, and press the putty into a cavity or hole in the car. If the car is too heavy, use a small screwdriver to remove some of the tungsten putty. In addition, it can be used by anglers to pin their end tackle to the lake bed when fishing. A small amount of putty moulded on your hook length and swivel can help aid in complete concealment of your rig and help prevent spooking of the wariest of carp.
More product details please visit:http://www.tungsten-putty.com/index.html