Details

Category: Tungsten's News
Published on

Wednesday, 08 March 2017 11:59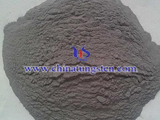 In accordance with Japan Economic NEWS, METI (Minister of Economic Trade and Industry) would review the relevant act in order to prevent the high technology leaking oversea. They are planning to submit the draft of the foreign exchange act in the congress.
Anyone who sells the carbon fiber and semiconductor to the foreign-fund enterprise would be fined 1000 million JPY. The requirement of funding from foreign-fund enterprise to local company will be much strict than before. Allegedly, not only would the reaction enhance the security but maintain the competition for the Japanese enterprises in that the anxiety of the hi-tech leaked to China has been ever-increasing.
It is report that the event of that YAMAHA would sell the unmanned helicopter to China for the military purposes was exposed in2007. Besides, the three- dimensional measurement instrument has been adopted to the nuclear development sold oversea by the large precision measuring enterprise in KAWASAKI, meanwhile a lot of the local enterprises sell the carbon fiber illegally.
Military navigation expert said carbon fiber is consisted of 95% carbon that not limited the natural feature of the carbon but including the processing like the textile fiber. It is lighter than aluminum, harder than the iron, with high modulus, erosion-resistant simultaneously. Base on the several merits, it is no doubt to become the all-powerful materials today, to be the foundation of high grade manufacture for the folks and the force so far. And also utilized in the aeronautics and astronautics, diving equipment, premium vehicles manufacturing etc
Due to the underdeveloped technology in China, Chinese government has not gained the technology of high-level carbon fiber. This technology had been monopolized through the few countries in West, the high-level carbon fiber technology and finished merchandises are forbidden to transit by USA and JP to CHN, even the carbon fiber -fishing pole was ago.
So far over the 90% of R.E. (rare earth) for the Japan high technology should be relied on China that indicates the Japanese economy has been influenced by China. Though China took this reaction in 2010, Japanese enterprise sought for the substitution rapidly to minimize the usage of rare earth and increase the supplement from Australia and United State. The price of the tungsten &R.E. declined seriously by the fewer demand which result in huge loss to China enterprise with lower margin so many factories have to shut down. The rare earth production was declined by half in 2011 compared to 2006.