China rare earth price has shown a steady rise in the second half of May 2023 mainly due to the long period of decline in rare earth prices in the early stage and the recent increase in the enthusiasm of downstream users for inquiries.
Currently, the prices of praseodymium oxide, neodymium oxide and dysprosium oxide have been raised by about RMB 15,000/ton, RMB 20,000/ton and RMB 30,000/ton respectively. But this does not mean that the market will continue to improve in the future, because negative factors such as the slow follow-up of downstream demand and the lack of momentum for global economic recovery still exist, but the price of medium and heavy rare earths may fluctuate and rise in the short term.
According to Chinatungsten Online, the main reasons for the slight increase in market demand are: the purchase volume of downstream users in the early stage is small, resulting in the short-term surplus of raw materials, which needs to be purchased in time; Driven by rapid development, the consumption of rare earth functional materials has increased.
News: The latest data from the National Energy Administration shows that as of the end of April, the country's cumulative installed power generation capacity was about 2.65 billion kilowatts, a year-on-year increase of 9.7%. Among them, the installed capacity of wind power is about 380 million kilowatts, a year-on-year increase of 12.2%; solar power generation is about 440 million kilowatts, a year-on-year increase of 36.6%. From January to April 2023, the cumulative average utilization of power generation equipment across the country is 1145 hours, a year-on-year decrease of 31 hours. Among them, 738 hours of hydropower, a year-on-year decrease of 167 hours; solar power generation 415 hours, a year-on-year decrease of 17 hours; wind power 866 hours, an increase of 87 hours year-on-year.
Prices of rare earth products on May 24, 2023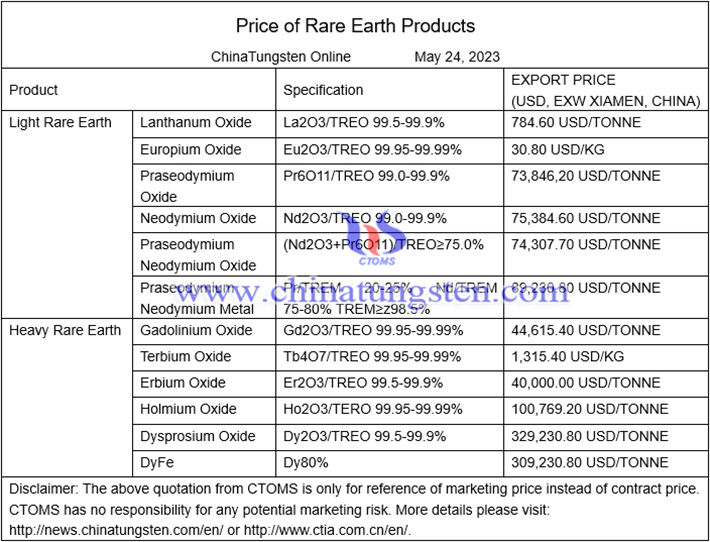 Picture of praseodymium oxide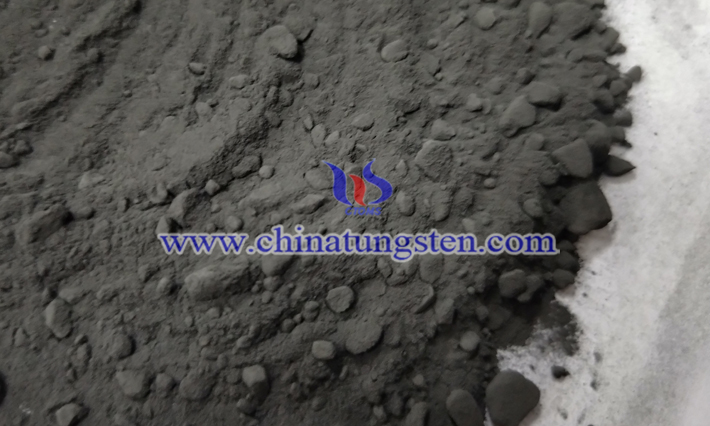 Follow our WeChat to know the latest tungsten price, information and market analysis.